Skoda safety systems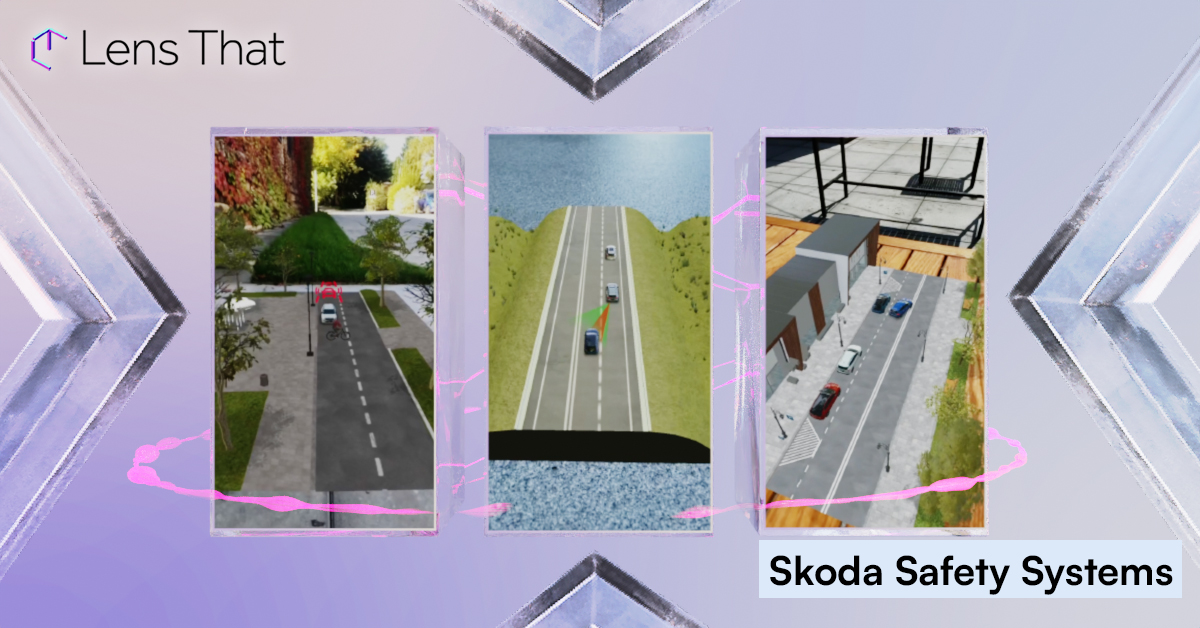 Skoda (Volkswagen Group) is one of the leading passenger car brands in Europe. Our task was to present how various safety systems of Skoda cars work through the AR technology.
The greatest difficulty for us was to show this seemingly boring subject in an attractive form. We ended up developing 8 AR effects, each of them presenting how a given system works in practice. We used the plane tracking capability of Meta Spark software, which allowed users to place a scene in their surroundings and watch an animation explaining a given safety system together with a short description.
Effects were distributed as Instant Experience ads – a highly effective ad format dedicated to AR – right in the Facebook newsfeed, which allowed the brand to fine-tune its media spend and communication targeting.
This project is a proof that AR effects can not only be used to engage users in a play, but can also be used for educational purposes.