Transforming Retail with Augmented Reality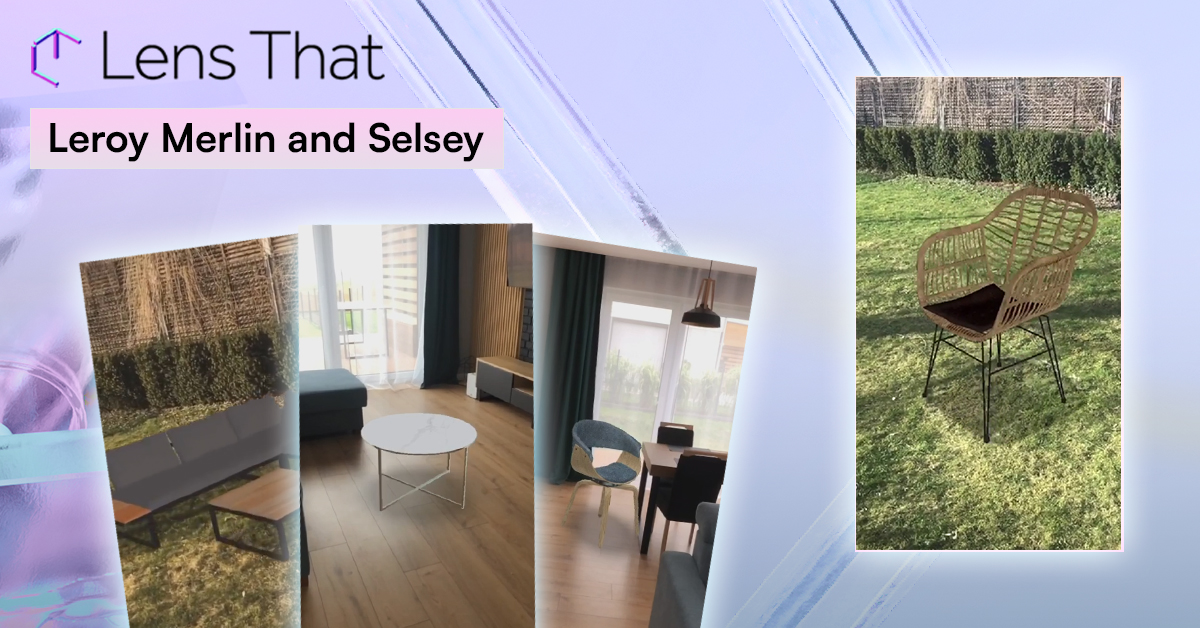 Consumer behavior is an ever-evolving phenomenon. In a world where the majority of consumer decisions are now made from the comfort of one's own home, it becomes essential for businesses to adapt to this shift. Offering clients the opportunity to explore and evaluate products without leaving their living spaces is a game-changer in the modern marketplace. This is precisely what we proposed when partnering with Leroy Merlin and Selsey.
Leroy Merlin, a prominent name in the home improvement sector, approached us with a distinctive challenge—how to transform the process of selecting outdoor furniture into an engaging and informative experience. We took up the gauntlet and crafted three remarkable AR effects, each tailored to seamlessly incorporate Leroy Merlin's new garden furniture line into the user's surroundings.
By allowing users to visualize garden furniture in their own environment, we heightened their level of engagement. This personalized encounter fosters increased interest and a deeper connection with the products.
AR effects allowed users to manipulate and resize the furniture, offering a sense of control and customization. This not only injects an element of fun into the shopping process but also empowers customers to make more informed choices. Visualizing products within their own space helps users gain a better understanding of how they will harmonize with their homes, diminishing the likelihood of post-purchase regrets and returns.
Selsey, a distinguished furniture brand, recognized the potential of AR in displaying its exquisite range of chairs. We developed a single AR effect, enabling users to immerse themselves in 3D chair models in the comfort of their own living spaces. Selsey's effects simplified the presentation of their products, presenting customers with a crystal-clear view of their chairs in various designs and colors, eliminating the need for a physical showroom visit. Users can explore Selsey's chair collection at their convenience, anytime and from anywhere, rendering the shopping experience both convenient and accessible.
These collaborations with Leroy Merlin and Selsey serve as a testament to the growing impact of AR in the retail sphere. Beyond delivering captivating and interactive experiences, AR offers tangible advantages that can enhance sales, diminish returns, and elevate the overall customer experience.