Netflix – Valentine's Day AR mural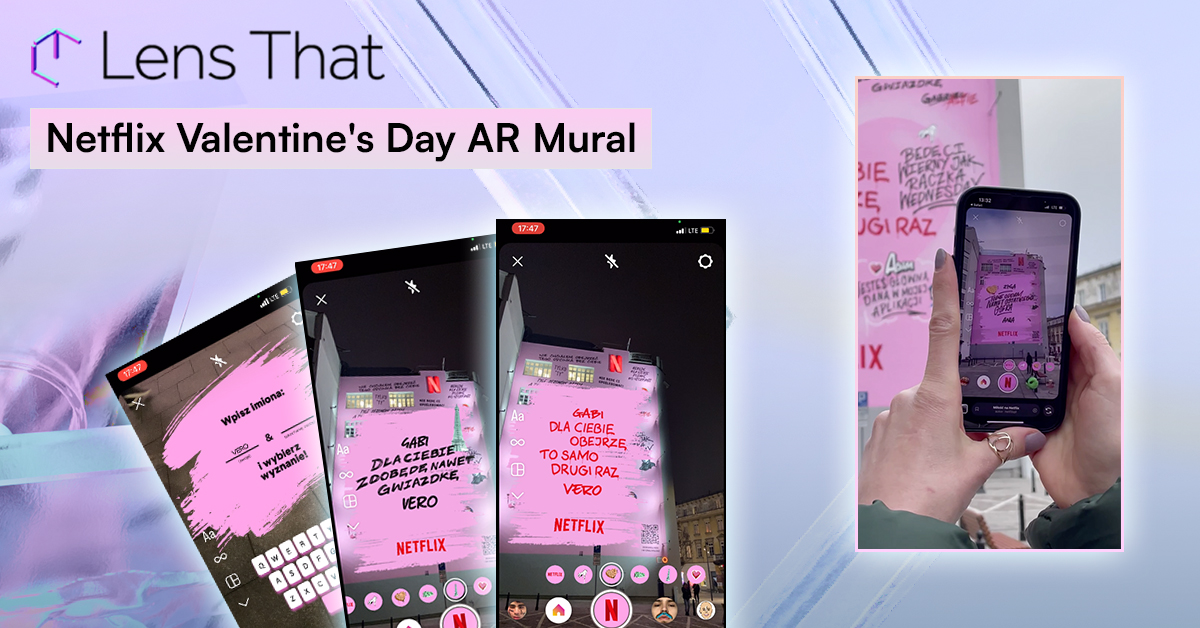 Let's face the facts. At some point of our lives, we've all felt the urge to express our love to someone special by screaming their name from a rooftop and spray painting it on a wall. It's not too civilized for sure, but hey – love conquers all, even a social convention.
Netflix, together with super talented folks at Bosko Agency and Good Looking Studio, came up with an idea that minimizes the level of vandalism of such acts and at the same time maximizes the impact of them.
A Valentine's Day mural was painted in a pedestrian-traffic-heavy corner of Warsaw. It was filled with made-up love declarations of protagonists of Netflix's beloved original series, e.g. "Mike, I'll share the last waffle with you. Eleven." or "Maeve, I'll move in to the trailer. Otis." It also contained a call to scan the QR code included on it, which took users to our target-tracking based Instagram effect.
Upon scanning the mural with their IG camera, the user was prompted to provide their name and the name of their significant other, which then turned the material-world, series-inspired love declarations into their own, personalized and digitalized, versions and projected them on the building in a hyper realistic, wet paint stylized, manner. The results could be shared with their loved one in the form of a story or a DM.
No vandalism, all love!
—
credits:
concept & design – Bosko https://www.instagram.com/bosko.agency/ & Brush Brothers https://www.instagram.com/brushbrothers.pl
media agency – Wavemaker Poland
AR development – Lens That
video courtesy of – Michał Dziurkowski https://www.instagram.com/mdziurkowski