Sprite – New Bottle, Same Sprite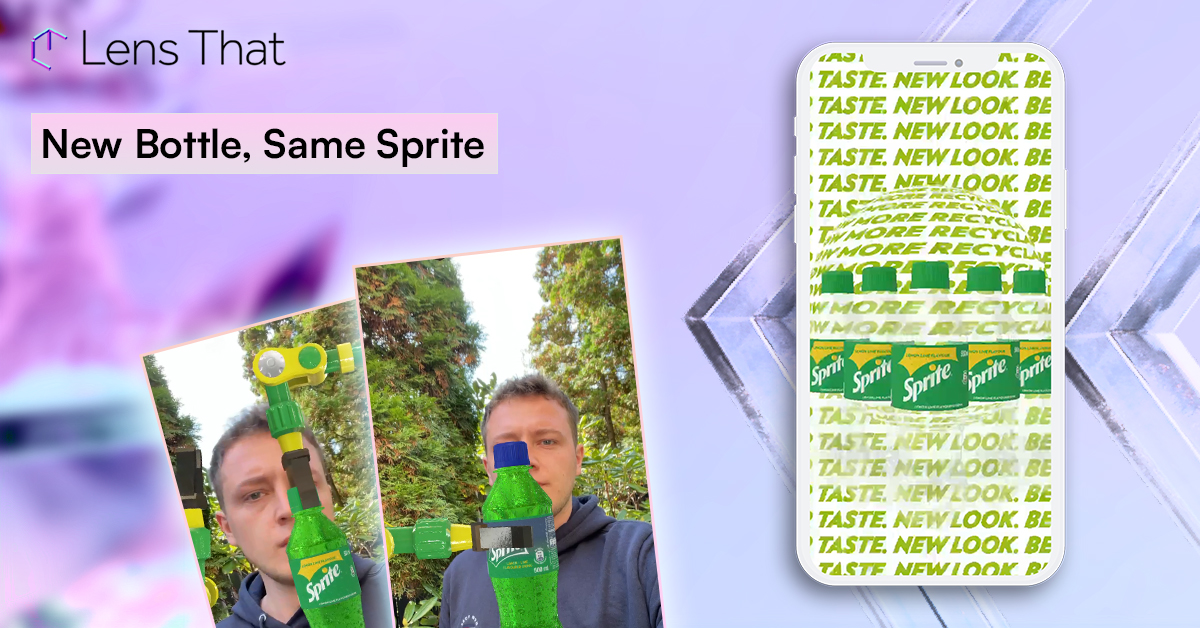 Whether it's a product premiere, a new flavor launch, rebranding, or an introduction of new packaging, AR can always come in handy.
In tune with the circular economy shift, Sprite was going through a major change by getting rid of its iconic green bottle and replacing it with clear plastic that is more readily recyclable. In fact, the brand claims, clear PET bottles can be remade into bottles, instead of single-use plastic items.
This change was accompanied with the introduction of a refreshed visual identity, featuring a revamped logo and design, while retaining the classic green hue.
The campaign communicating it all was understandably massive and the brand didn't stop at employing standard communication channels only. And rightly so. Putting an Instagram AR effect to use allowed the brand to clearly illustrate all aspects of this forward-thinking transition in a visually catchy and consumer-facing manner.