Coffee machines AR trial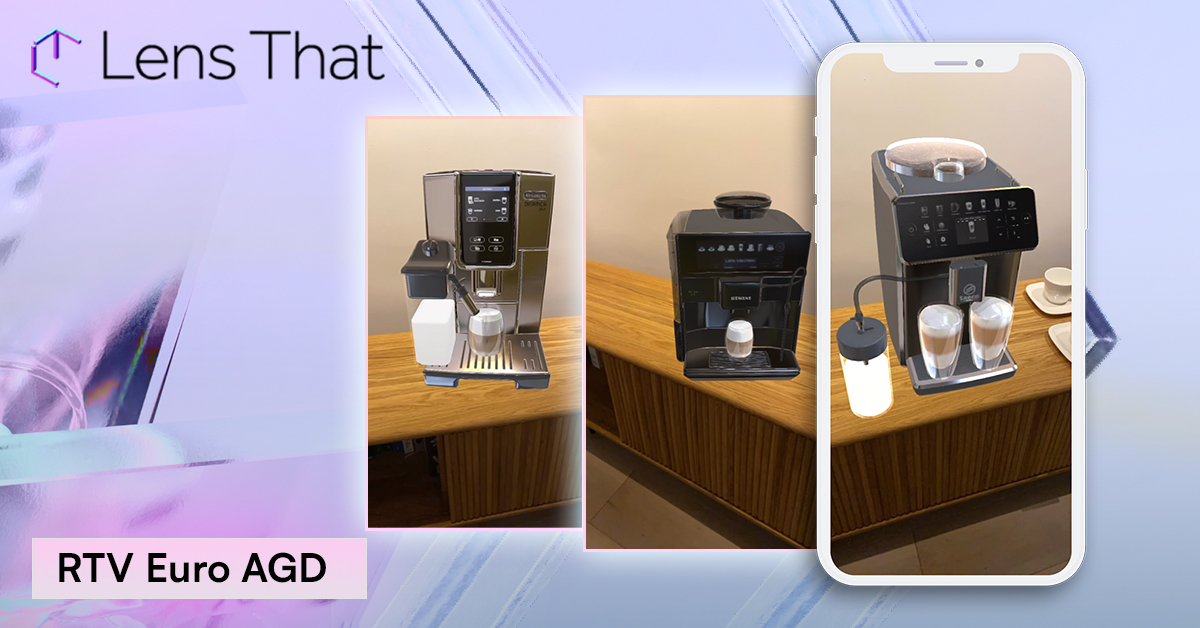 Help your customers – and potential customers! – choose the perfect product for their home with a plane-tracking-based experience…
…which lets them perform an advanced and hyper realistic visualization of how a given appliance or a piece of furniture works in their space.
For RTV Euro AGD, one of Poland's leading home appliances retailer, we built meticulous 3D models of three coffee machines from its offer, as a part of their larger 360 campaign named "Make yourself a buongiorno".
The trick was to make the models as precise and lifelike as possible, but keeping them all under the strict 4MB file size limit for Instagram AR effects.
Combining the digital with the tangible to drive online purchases – AR is the way to go!