Vivo – Ski Jumping game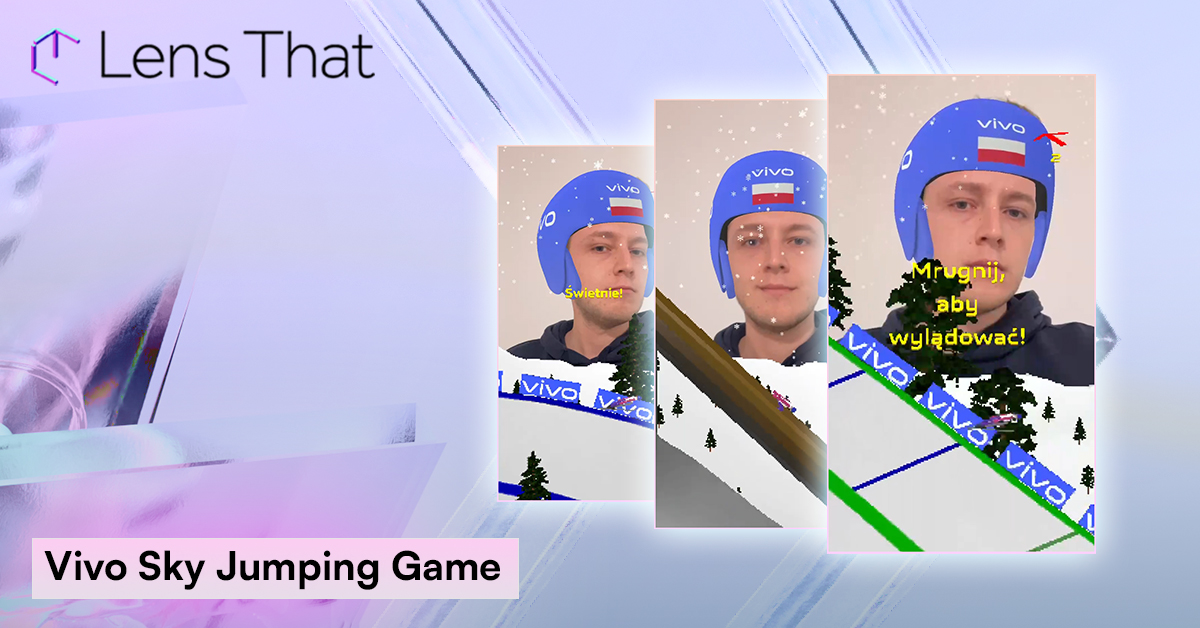 An iconic PC game reincarnated as an Instagram AR effect? No problem for Lens That!
Vivo, the official smartphone partner of the national Polish Ski Jumping team, presented us with a task of communicating this newly launched sponsorship deal through a lightweight, fun, and engaging consumer activation focused on the sport, but stressing the technological identity of the brand at the same time.
To meet these requirements we took on a perilous mission of using Meta Spark's capabilities to recreate rather complex physics models of a game, in which even a slight movement of the protagonist can greatly affect the outcome of the gameplay. The ever-changing wind conditions, the speed, the angles, the timing – not to mention the unique, retro visual style… We had to take it all into consideration while developing this face-controlled, Instagram-based clone of a desktop PC game that every fan of the sport loved as a kid.
As it turned out, the outcome we delivered sparked the same child-like enthusiasm among the effect users – they simply couldn't stop trying to beat their own, and their friends', best results. And that's all any brand would dream of – long time spent with its content, increased affinity, boosted brand love.