Lens That Celebrates Hungry Howie's 50th with AR Delight!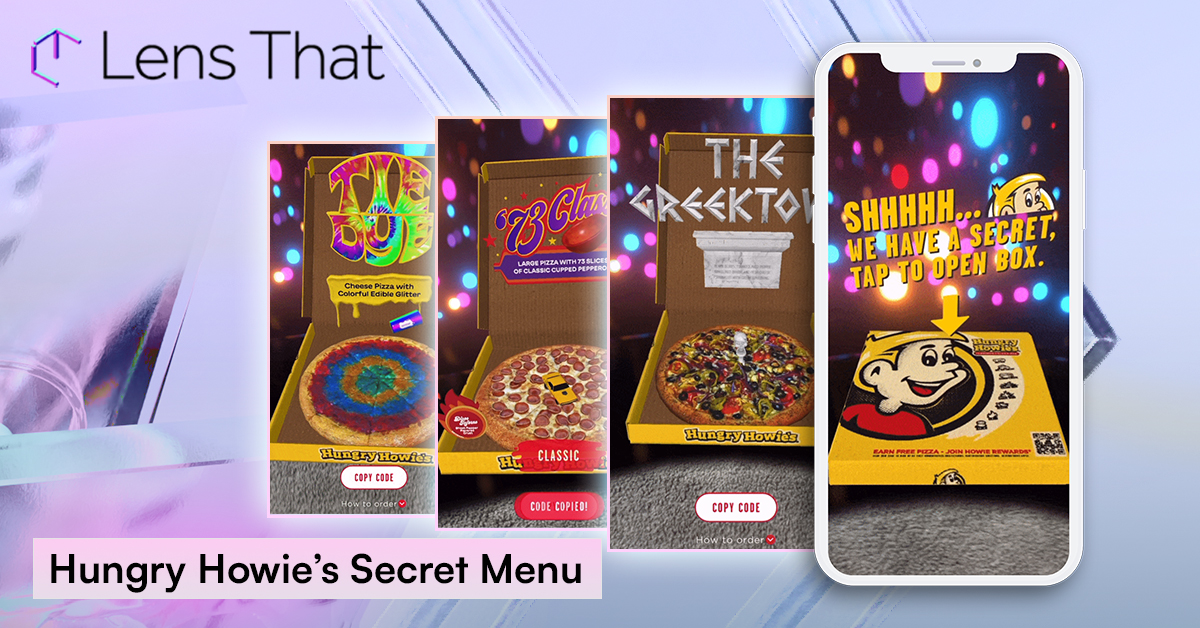 Our latest venture has us truly excited to share a slice of innovation with you. We've teamed up with the iconic US pizza chain, Hungry Howie's, to cook up an Augmented Reality extravaganza that's as delightful as it is delicious.
Picture this: mouthwatering, animated 3D models of Hungry Howie's limited edition pizzas, right at your fingertips! Thanks to capabilities of 8th Wall, the premier platform for browser-based AR experiences, we've whipped up a treat that's bound to leave you craving more. As Hungry Howie's celebrates its 50th birthday, we're adding a sprinkle of digital magic to the festivities.
Our AR effect brings the pizzas to life, showcasing them in all their cheesy glory. With just a tap on your smartphone, you'll be treated to a visual feast that's almost as good as sinking your teeth into the real deal. But wait, there's more! We've sprinkled promo codes throughout the AR experience, making your online pizza orders even more irresistible.
As we continue to explore the limitless possibilities of mixed reality, this collaboration with Hungry Howie's marks a delectable milestone. It's a fusion of technology and taste that's sure to leave a lasting impression, just like Hungry Howie's has done for half a century.
So, whether you're a tech enthusiast or a pizza aficionado (or both!), dive into our latest creation and savor a slice of AR innovation. Cheers to Hungry Howie's on their 50th, and here's to many more years of blending the digital and the delectable!
Stay tuned for more tantalizing projects from Lens That – where creativity knows no bounds!