AR Fashion for Calvin Klein & Fendace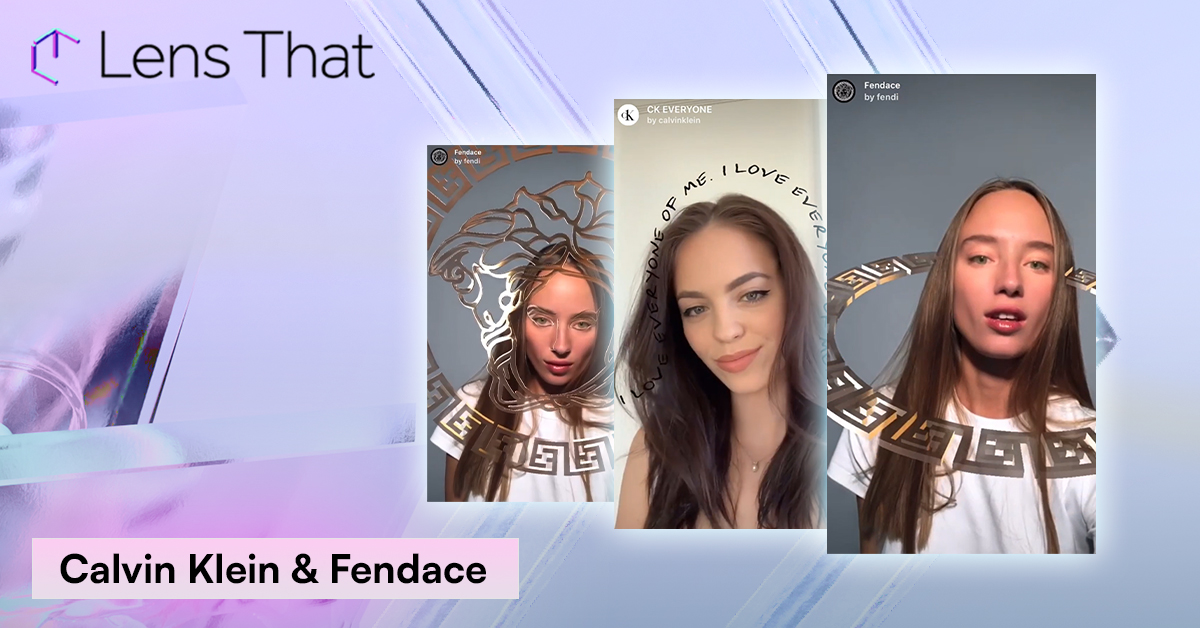 Fendi and Versace, two venerable and iconic fashion houses, came together for a highly anticipated and remarkable collaboration in the form of a dazzling fashion show, accurately named 'Fendace.' This collaborative effort, known as the Versace by Fendi collection, delved deep into the captivating concept of duality. In our AR effect, the dualism itself is most pointedly seen by the fusion of the iconic design of both brands. In the first place, Versace's signature Greek Key theme appears around the user and after waving the hand the Fendi monogram also appears. That's our AR version of the duality concept.
Calvin Klein has unveiled the campaign for its new 'CK Everyone' unisex fragrance and the accompanying 'CK One' underwear and jeans collection. The presence of the word EVERYONE is not accidental, the sentence I LOVE EVERYONE OF YOU is the main motif of our effect and the entire campaign, it shows that the brand is simply for everyone. The perfumes were Inspired by the authentic and youthful-minded who are unconstrained by boundaries, gender norms, and definitions. Our AR effect was a natural extension of a wide, multinational campaign in Europe.
Thank you for reading! If you want to stay up to date with the latest AR updates, sign up for our newsletter below.