Lubelska AR bottle label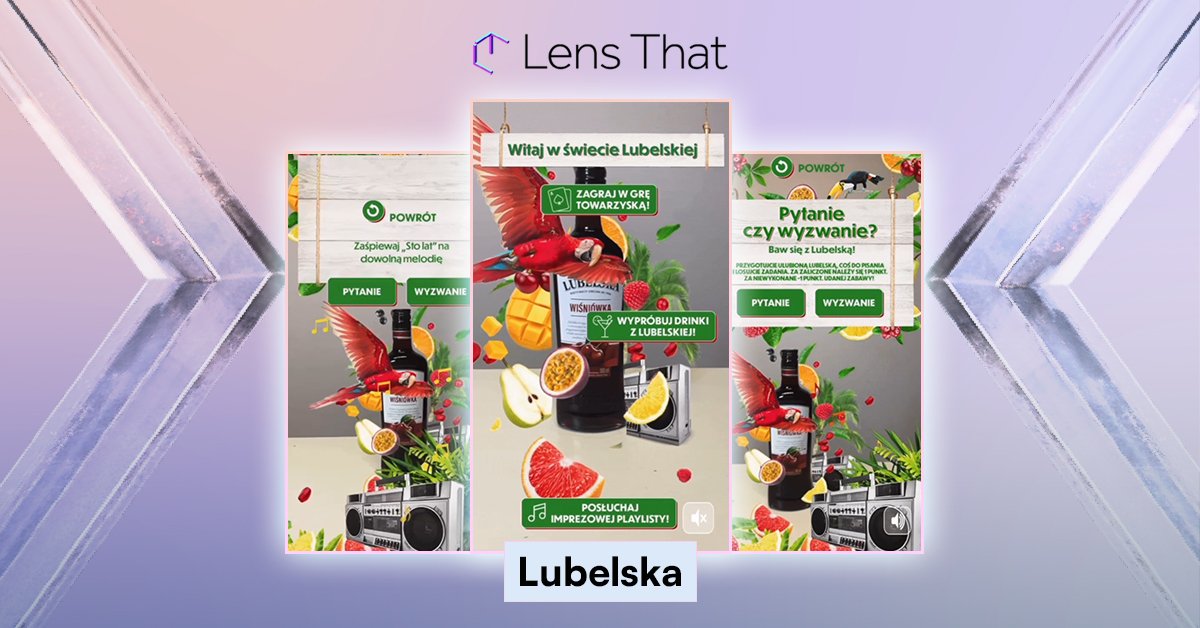 The brand that is all about colorful living went a step further and brought even more colors to its consumers with its latest Augmented Reality effect.
Lubelska is a producer of playful fruit-flavored liqueurs – from pear and lemon, through cranberry and cherry, to mango and pomegranate, and more… It's a jungle! So it is only fitting that the brand would expect its consumers to embody this luscious spirit – live colorfully, be vibrant, keep it juicy.
And to emphasize that it's Lubelska that inspires and rewards such attitudes, the brand added a web-based, product-centered, Augmented Reality effect to its communication mix. A simple purchase incentive linked the otherwise fully-digital experience with the physical world – apart from the legally mandatory age gate, the effect required the user to scan one of the bottle labels to gain the access.
And once they did, it was well worth it – the effect contained all the ingredients one may need to get the party started. The truth-or-dare generator randomized nearly endless ideas of… well, truths and dares. The drinks menu provided instant recipes for all kinds of fruity delights, but also took the insatiable users to the chatbot for even more drink ideas. The ultimate party-starting playlist on Spotify was included, too. All of it draped in lush, yet straightforward, animated, three-dimensional visuals.
AR-infuzed orange margaritas, anyone?