Digital Fashion Collection: Kseniia x Lens That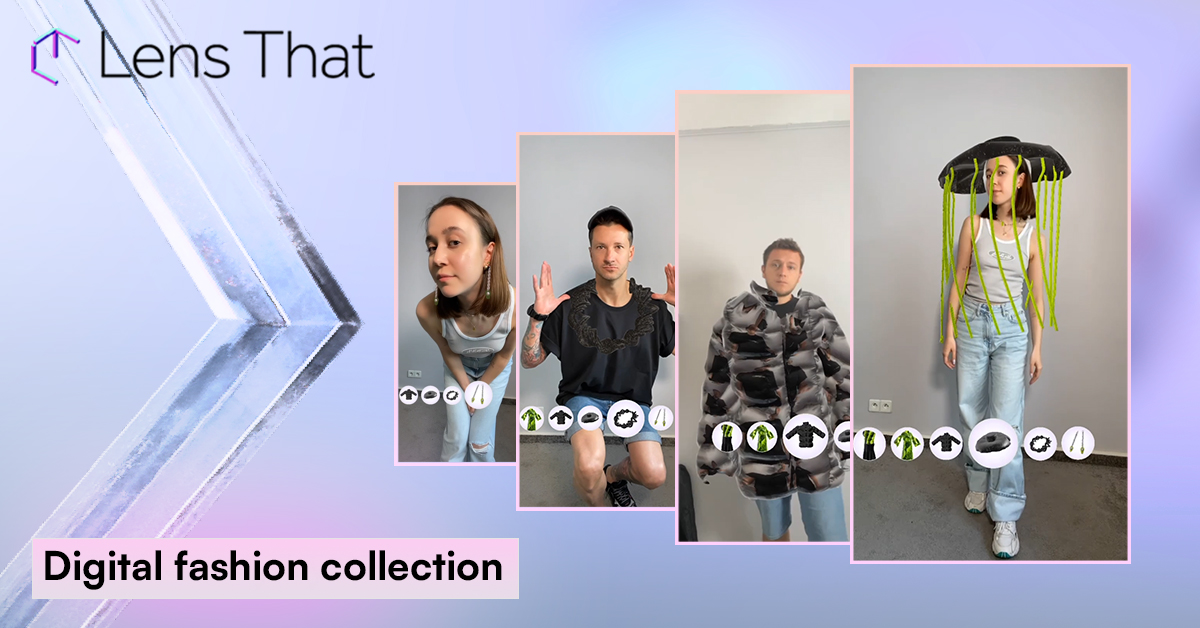 Introducing our latest Snapchat Lens, a captivating creation by the talented designer Kseniia Prokhorova and Lens That XR creative studio.
Immerse yourself in an out-of-this-world digital fashion capsule collection – a small step back from the camera and a grateful swipe of your hand let you try on various garments and accessories…
… and transport you to a realm of limitless possibilities, because Augmented Reality experiences like this one go beyond the virtual dimension. Nor are they limited to fantastical designs. They can replicate your actual collection very faithfully, mimicking the materials, their textures, stiffness, weight, folds, movements, and even the subtle interplay of light and shadow.
They offer practical applications that benefit both brick-and-mortar stores and potential customers at home. Utilized as AR mirrors in physical stores and enabling convenient at-home try-ons, similar Lenses seamlessly bridge the gap between offline and online. Not only will they drive sales for your brand but also nurture a positive relationship with your audience, demonstrating your dedication to customer convenience.
Let Lens That guide you with a professional consultation, as we explore the vast potential of the XR domain for your brand.