Make Life Prosecco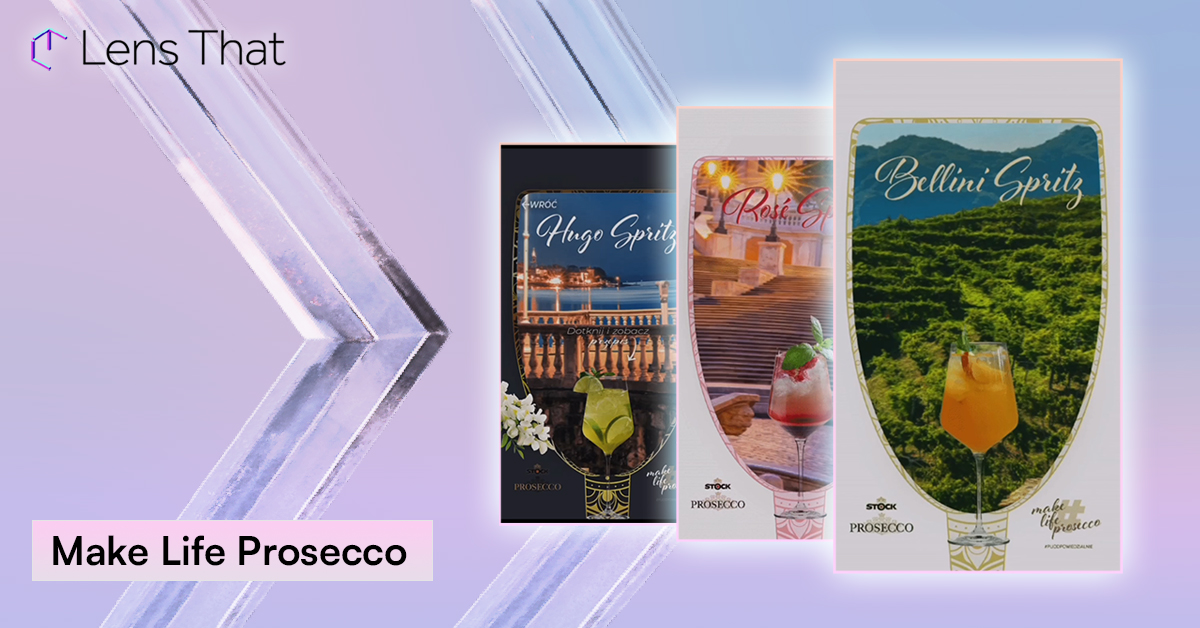 Life tastes better with a glass of prosecco. Better yet, with a few. Better yet, when it's enhanced with an Augmented Reality effect!
Stock Prosecco is all about "making life prosecco" – celebrating every moment of enjoyment and relaxation the Italian way: surrounded by beautiful nature, under the sun, with the ones you love, in style. But the brand does not simply stop at simple bubbles – it wants to inspire its consumers to try chic, prosecco-based drinks.
To emphasize this message in a way that cuts through the advertising clutter in the category and efficiently catches the users' attention, Stock Prosecco decided to put Augmented Reality's potential to use. It had to be done as a web-based project since alcohol brands can't advertise with AR on social media, and the brand doesn't have its own mobile app, so 8th Wall was an obvious platform choice due to its sterling capabilities and ease of development.
The AR effect was activated by one of the three target images – three different bottle labels, which, upon scanning, filled the screen with bubbles and then took the user to a different Italian landscape presented as an immersive, 360-degree view, accompanied by adequately sparkling, regional Venetian music. Additionally, each such mini-journey was paired with a matching drink recipe, based on the product label the user scanned, presented as an appetizing video.
Product oriented – check. Combining offline with online – check. Catchy – check. Bubbly – check. Looks like it's prosecco o'clock, then!