ADIDAS: NMD_V3 as the AR sales campaign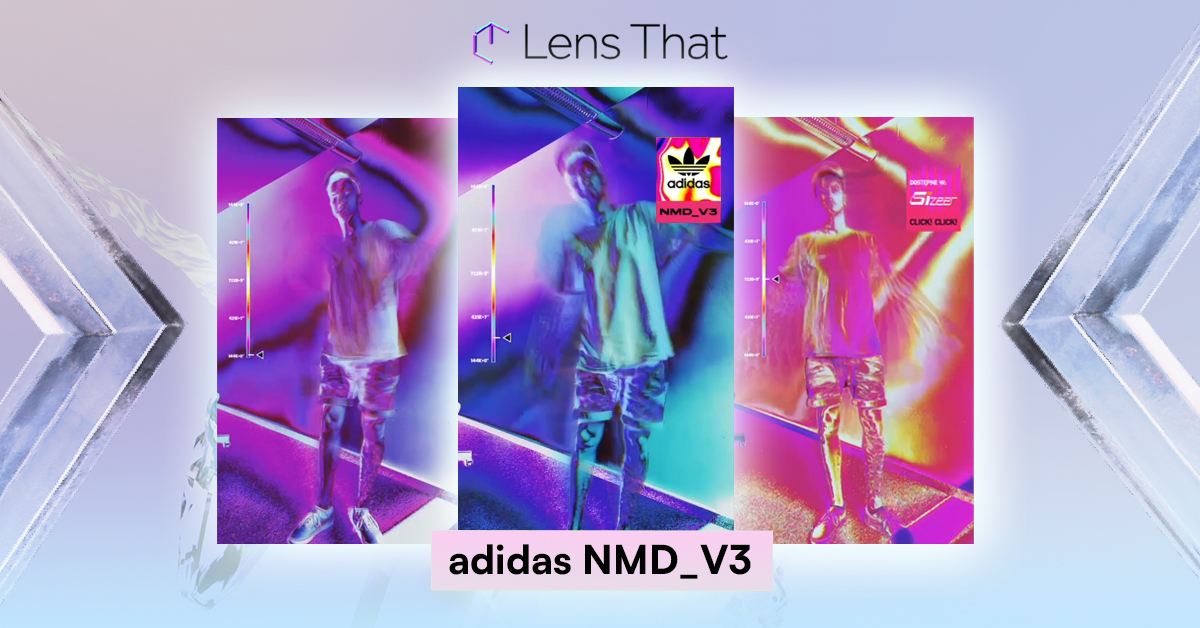 Our partnership with adidas highlights the blend of a creative sales campaign and Augmented Reality capabilities. The NMD_V3 campaign visuals, which serve as our creative canvas, let us expose the sneakers which are designed for people who are always on the go. No matter if you're walking your dog in the park or listening to a podcast on an afternoon stroll. There's always an adventure around the corner.
The vibrant colors of the heat map, brought to life by our AR effect, really show the energy of these sneakers. They're all about taking on the busy city life, where every step feels like part of a lively dance with the city's constantly beating. These shoes are like a symbol of city living, from the morning rush to the buzzing nightlife, embracing the bustling pace and excitement of big cities.
Since our AR work was an essential part of a sales campaign it consisted of a simple click-through option. With a quick tap, TikTok users can be transferred to the official Sizeer landing page where adidas is retailing their streetwear products.