Tymbark – Elevating Brand Communication With AR, One Cap At A Time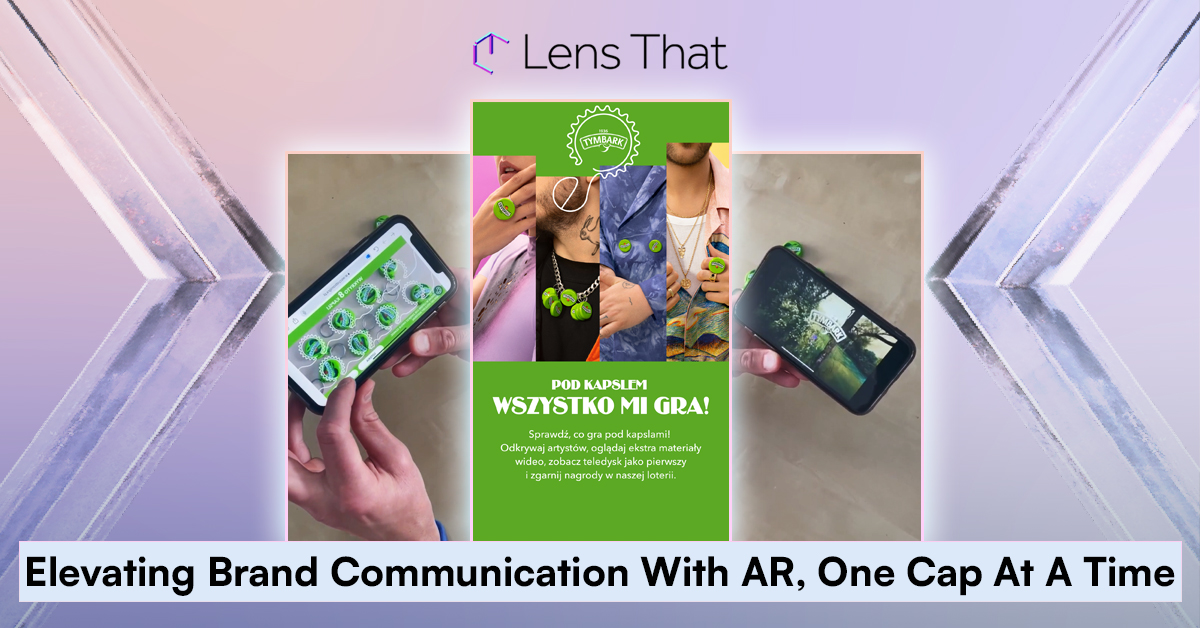 Scan 8 bottle caps to unlock exclusive content and enter a lottery; each cap scanned reveals a unique video! AR redefines engagement.
In the ever-evolving landscape of digital marketing, emerging technologies are reshaping the way companies connect with their audiences. One remarkable example of this transformative trend is our recent collaboration with Poland's prominent FMCG brand, Tymbark.
Tymbark, renowned for its iconic bottle caps, joined hands with DDB agency and Lens That creative studio to create an interactive experience that seamlessly blends the physical and digital worlds. The result? A web-based AR app that empowers customers to scan up to 8 bottle caps, granting them access to exclusive content and entry into a captivating lottery. As users scan varying numbers of caps, they unlock distinct videos featuring Poland's trending musical talents. The more caps scanned, the greater the odds of winning the lottery. And for those who manage to scan all 8 caps, a gateway to the campaign's flagship music video opens up, granting them a sneak peek before the general public.
This technology-driven campaign underscores the immense potential of AR in brand communication and marketing. Through our inventive use of 8th Wall's powerful capabilities, we have elevated engagement of the consumers and enriched their experience. We have encouraged them to actively participate, forging a stronger emotional connection to the brand. And the gamified approach has incentivized them to explore further, further increasing the time spent interacting with the branded content.
As brands continue to embrace innovation, we can expect to witness more ingenious approaches that bridge the gap between the real and virtual worlds, reshaping the future of marketing as we know it.