Voice of Slovakia & Czech Republic Case Study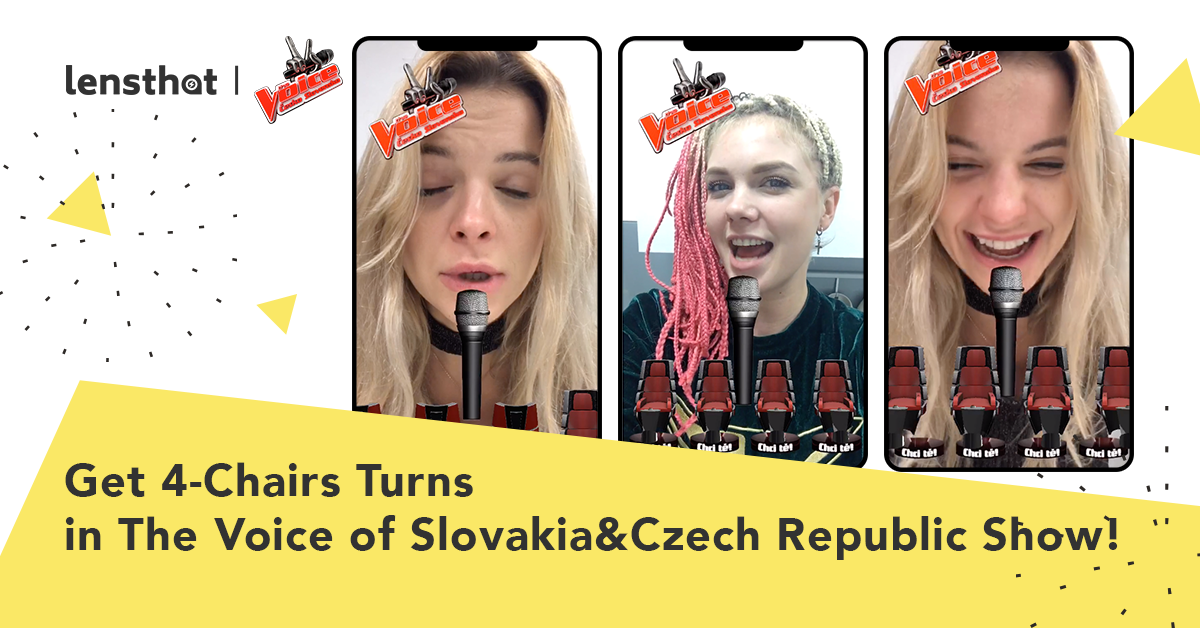 Get 4-chairs Turns In Voice Of Slovakia & Czech Republic
Everybody can sing, right? But not everybody can win such competition as Voice of Slovakia & Czech Republic. We bring up solution! Facebook Camera Effect, where everyone can become the successful singer Try it!
How to present a well-known TV show in social media?
The popularity of the singing shows has been growing for years. It turns out that there are many talented people who wait for an opportunity to make their dreams come true.
One of the most top-rated shows of all time, without a doubt, is The Voice. It's been released in over 60 countries all over the world. Slovakia and Czech Republic decided to join forces and perform together in this famous talent show.

To create buzz and encourage people to take part into the contest, we came up with AR effect which was a projection of the show in mini format on Facebook. The contestant needed to open mouth 😉 and sing a song to convince 'judges' to turn in their chairs. No matter if you are one man performer or if you prefer playing with band! The most important is to have fun 🙂
Do you have other ideas or would you like to check more of our super powers? Hit us up at contact@lensthat.com! We will provide you a free mockup in 48 hours. Let's have fun together 🙂