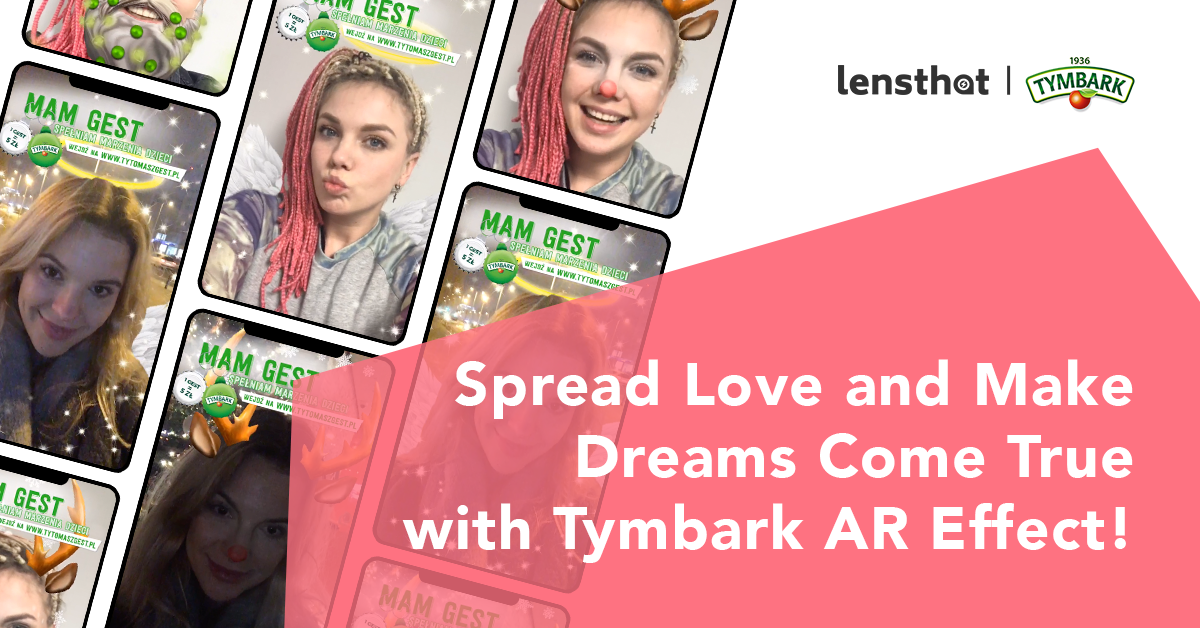 Spread Love And Make Dreams Come True With Tymbark!
Christmas is a magic time, isn't it? And what about those who don't have a chance to meet Santa Claus, get any gift or even sit along their family…? This year, Tymbark decided to help making dreams come true with Facebook Camera Effect.
How is it possible?
Have a look!
Let's help together!
Tymbark, a Polish FMCG company, during 2018 Christmas time decided to come up with a very special charity campaign making use of social media channels, but in an unusual way.
We were asked to create a Facebook Camera Effect with a various backgrounds, heroes and gesture features:
make a wow – you are an elf with a present
make a smile – you become a reindeer with horns
blink an eye – how about being santa with sparkling beard and greenish hat
do a spout – you become an angel with aureola
(tutaj wszędzie pokazać zdjęcia z efektem)

Every picture published on Tymbark's social media was a 5 PLN donation to the 'I have a dream' foundation. Simple right?

The activation reached… people and engaged many of them what brought over …. PLN on a noble goal. (damy radę wyciągnąć te statystyki?)

Helping is easy! And with AR is even easier 😉
Do you have any other ideas for an extraordinary AR effect? Don't think too long & hit us up at contact@lensthat.com. We provide a concept and mockups in 48 hours, free of charge!