The Young Pope Case Study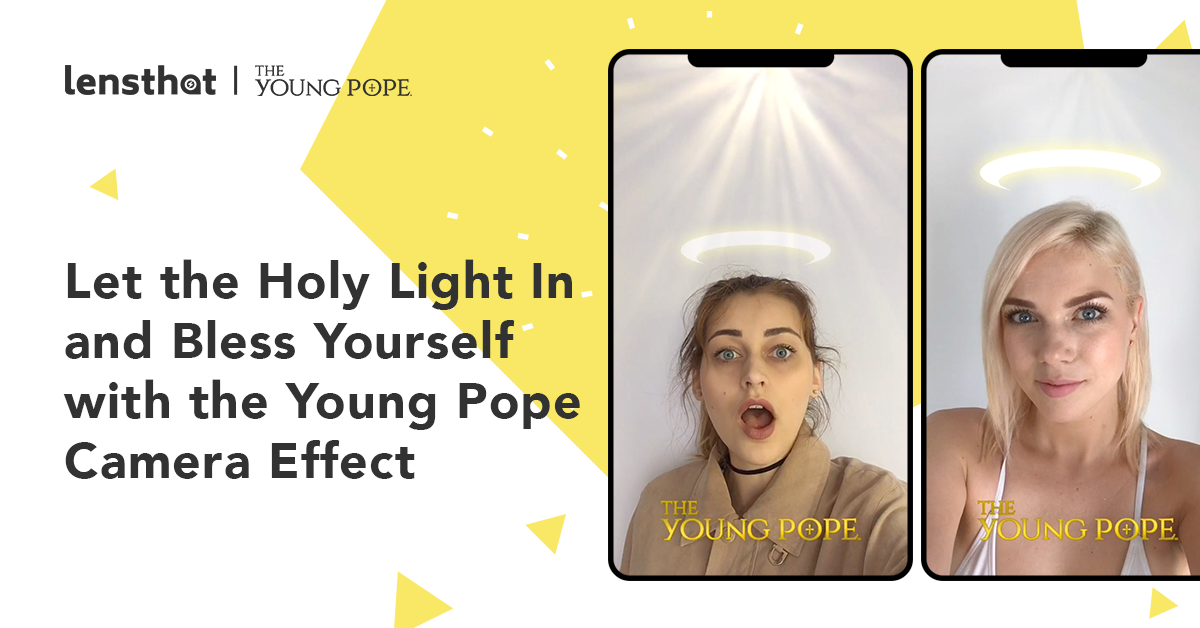 Let the holy light in and bless yourself with the Young Pope Camera Effect
The longer you keep your mouth open the more saint you become – light it up.
Let the Holy bless you
Created alongside a Chatbot by bot like you, this Facebook Camera Effect was meant to promote the screening of the show on the Polish network.

The effect uses a front camera. Open your mouth to brighten once dim rays of light coming from above and receive a halo as a symbol of sanctity. As long as you keep your mouth open, you will hear an angel-like choir in the background. It actually looks like you were singing, too! The idea for the effect seems to be quite simple, but it corresponds with the show perfectly and the aesthetic value is undeniable.

What you need to know about The Young Pope
The Young Pope, a hit TV series directed by an Oscar winner Paolo Sorrentino, is a story of a fictional successor of Benedict XVI, Lenny Belardo, played by Jude Law. Often treated as a comedy about a "Frank Underwood-like" sociopath elected pope, it is actually an unprecedented and surprisingly deep reflection about contemporary Catholic Church. It is also a profound portrait of an exceptional and ambiguous character. And so, the Young Pope Camera Effect points to one of the great unanswered questions of the show: is Lenny Belardo a narcissistic, power-hungry nonbeliever, or the saint capable of talking with God and performing miracles…?

Share the holy spirit with your friends
What is most important, though, is that this effect is not only well-made and relevant to the show, but it also speaks to the audience. I mean, who wouldn't like to step into the shoes of their favourite character? TV series and networks can truly gain from AR activations, by making the premise of the show a little bit closer to those who watch. This actions are the ones, which go viral – you love The Young Pope? You share it with your friends!
Do you have any other ideas for an extraordinary AR effect? Don't think too long & hit us up at contact@lensthat.com. We provide a concept and mockups in 48 hours, free of charge!