The Plague | Epic Drama Case Study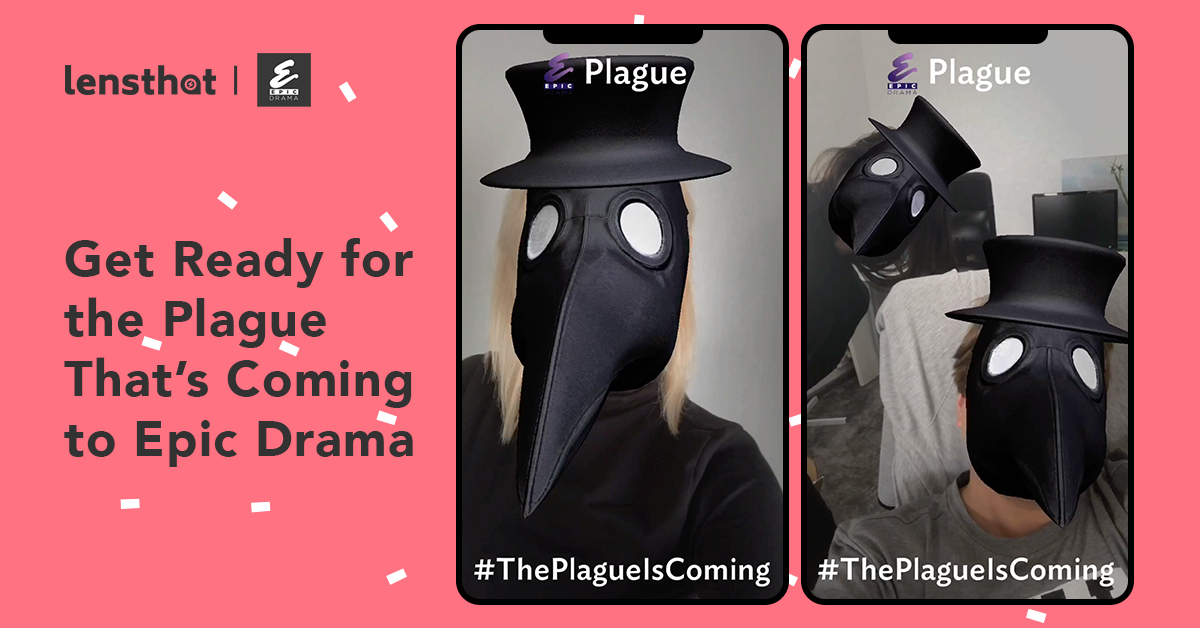 Get Ready For The Plague That's Coming To Epic Drama
Put the plague doctor mask on and imagine what it would be like to live in the 17th century. The Beak Doctors will give you goosebumps while waiting for the new episodes of The Plague on Epic Drama.
What a Drama!
The Epic Drama channel was premiering The Plague TV series in Bulgaria, Czech Republic, and Poland. To speed up the hype train, the network decided to reach its audience with a dedicated AR effect. That's where we stepped in.

The idea was to bring the signature doctor mask into the Facebook Camera Effect with a 3D model and put it onto user's face along with a hat. A creative creepy exciting mix built a new connection between viewers and the TV series.

With this Facebook Camera Effect, everybody could join the hype and get prepared for The Plague. As long as they remembered to put on the mask and share it with BFFs!
Do you have other ideas or would you like to check more of our super powers? Hit us up at contact@lensthat.com! We will provide you a free mockup in 48 hours. Let's play together 🙂