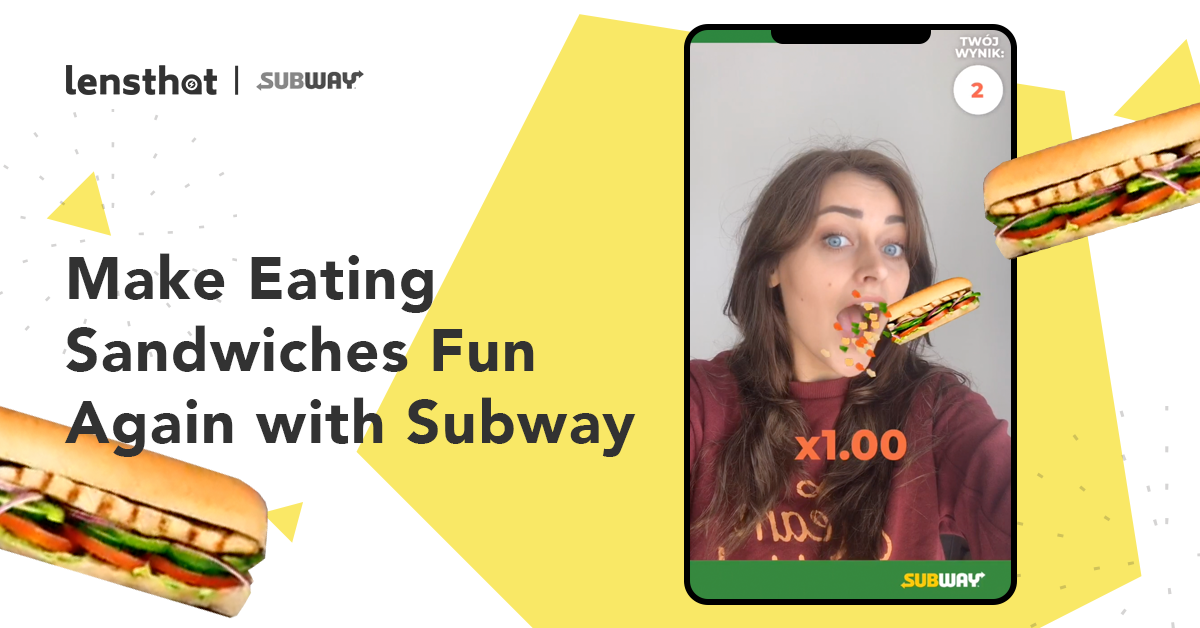 Making Eating Sandwiches Fun Again With Subway

If you think eating a sandwich is trivial, you probably haven't taken a bite of Subway's AR game.
EAT ME
Subway has a very engaged fanbase. To deliver something new to their audience, the brand decided to prepare an AR game and organize a giveaway-based contest. That's where we stepped in.

It was a simple and fun idea to make a sandwich eating contest. Turn on the dedicated Facebook Camera Effect, launch the game and go all-you-can-eat mode. If you're good enough, and you'd prove it to others, you might get a free sandwich, coffee and cookie!

Brand visibility and user engagement were crucial to this Facebook Camera Effect and that's exactly what we have achieved. That's something every brand should consider when thinking about AR. Should it look good and shock consumers with great visuals or engage in a simple way, but with great brand exposure? We tend to do both!
Do you have other ideas or would you like to check more of our super powers? Hit us up at contact@lensthat.com! We will provide you a free mockup in 48 hours. Let's play together 🙂