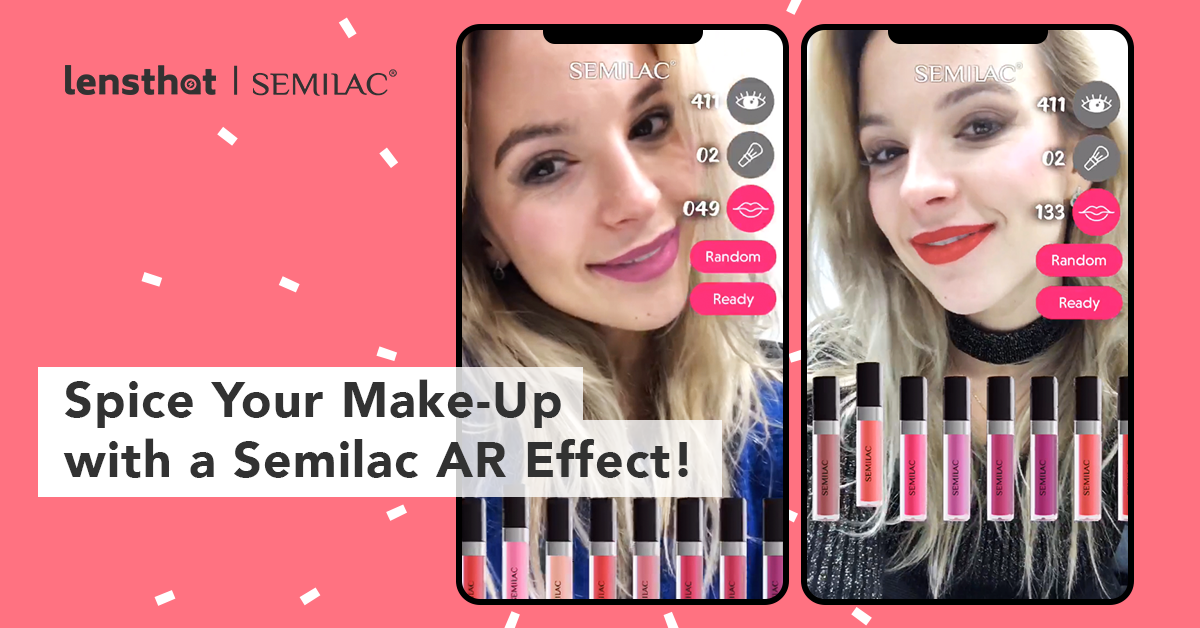 Spice Your Make-up With a Semilac AR Effect!
Smokey eye, evening or daily make-up – which one is the best for you? Or maybe would you choose all of them? Check out this colourful experience with SEMILAC Facebook Camera Effect. Choosing makeup kit has never been that simple!
Hasn't it?
Our proposed effect is made for SEMILAC – Polish beauty company which is available on 35 markets around the world. Its key products are hybrid nail polishes but the company also expands market in a new category – make-up accessories. And what is the best way to show make-up results?
To create brand dedicated AR effect which shows products' potential.
We prepared almost 50 animated make-up possibilities with 3 categories of products – lipsticks, eye shadows and blushes. The user experience is focused on choosing real-time various types of make-up. What's more, each product has several color alternatives and final effects are shown in a very high quality. We also made out something special – the best personal make-up look which is fit to the person by tapping one button only. Moreover, every product has its catalog number that facilitates buying process after effects' experience.
Remember – no matter which sector you work in, if you love innovations in digital marketing, hit us up: contact@lensthat.com! Free mockup will be in your mailbox in max 48 hours.