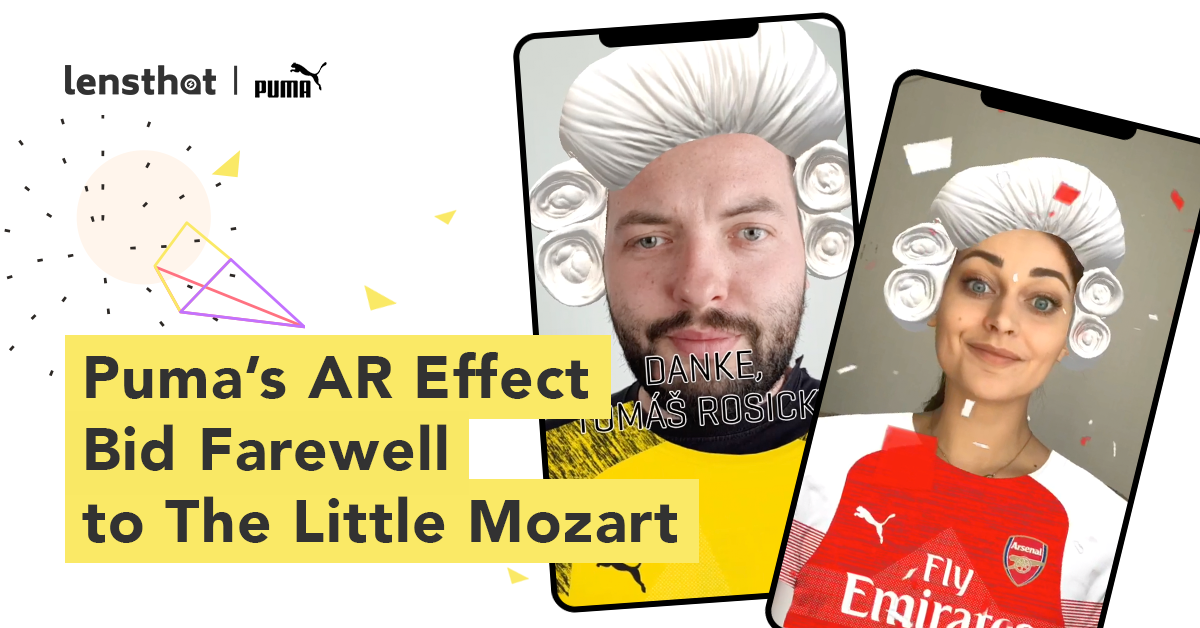 Fans Used Puma's AR Effect To Bid Farewell To The Little Mozart
To make a proper farewell to such a talented football player like Tomáš Rosický, you need to prepare something really special. And what if thousands of fans could become the VIP himself? Thanks to this viral Facebook Camera Effect, Puma achieved just that!
Let's thank together!
Puma wanted to give a last goodbye to one of their top assets in football environment. Tomáš Rosický had been a long time contractor for the brand. And it gave birth to a beautiful project.

For his last game, we've prepared Facebook Camera Effect in cooperation with Puma, giving everyone the possibility to thank Tomáš Rosický for his engagement, skills, and years of great entertainment. Using this AR effect, everyone was able to become the Little Mozart with a special wig and a jersey from one of the teams he played during his career: the national team of Czech Republic, Borussia Dortmund and Arsenal London. While opening your mouth, a cheering sound and confetti were added to the experience, just to emphasize the celebratory tone of the activation.

The final of this stunt was a video of fans saying goodbye to Tomáš Rosický compiled from videos publicly shared from Puma's Facebook Camera Effect. There have never been a better tool to engage community in such a personal way and to put the fans in the center of the activation.

Tomáš Rosický got a great goodbye from his fans and we had a great honor and fun developing this project with Puma. We can't wait to see how the show will go on with many more great Facebook Camera Effects!
Do you have other ideas or would you like to check more of our super powers? Hit us up at contact@lensthat.com! We will provide you a free mockup in 48 hours. Let's be together 🙂