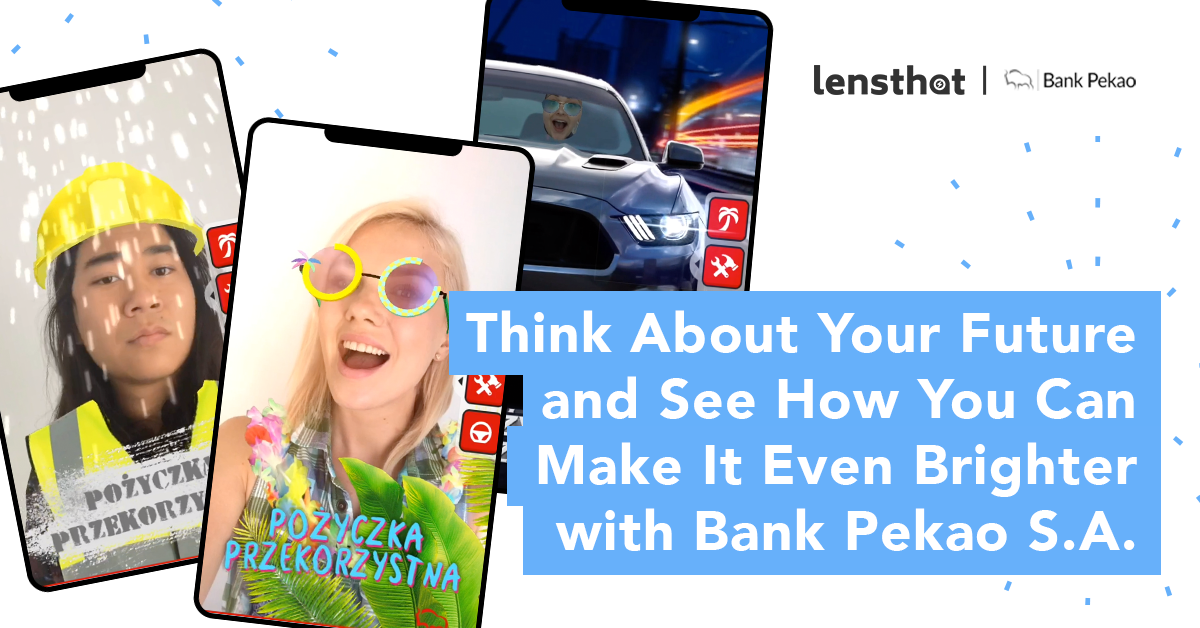 Think About Your Future And See How You Can Make It Even Brighter With Bank Pekao S.A.
Cash rules everything around me – citing Wu Tang Clan may only make you want to "try on" the best loan for you, whether for the upcoming summer holidays, flat renovation or a new shiny car. Change sceneries in just one AR effect and see which purpose suits you best with the playful Bank Pekao S.A. Facebook Camera Effect.
Money, money, money…
Don't think about the money. Just think what you can do with enough amount of cash. With Bank PEKAO S.A. you can make your dreams come almost true, whether you want to renovate your flat, go on exclusive vacation or buy a new car.

Bank PEKAO S.A. decided to deliver their new loan offer using Facebook Camera Effect. It was not about telling the benefits of using their offer, or why is it better then other bank's offers, but about going step further. While cash is cash, there are different possibilities of using it. That's why we created a 3 in 1 AR experience.

With our Facebook Camera Effect, users could see their future selves in different situations. A dream-come-true type of holiday on a beach, an ongoing house makeover, or a brand new car. Every single occasion featured a special effect triggered by opening one's mouth. We made all this goodness available with practically three Facebook Camera Effects packed in one. We achieved that by adding a menu on the side of the screen that let users choose which purpose would they use the loan for.
Do you have any other ideas for an extraordinary AR effect? Don't think too long & hit us up at contact@lensthat.com. We provide a concept and mockups in 48 hours, free of charge!