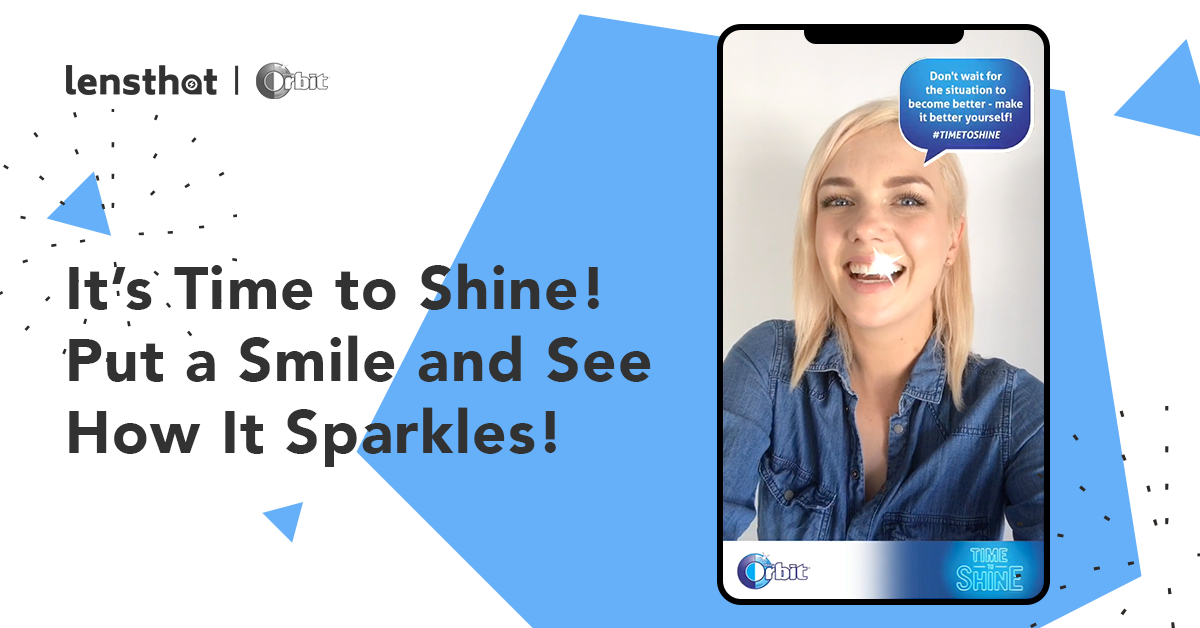 It's Time To Shine! Put A Smile And See How It Sparkles!
It's high time to motivate yourself! Need an inspiration? Try this Facebook Camera Effect and smile 🙂

#TimeToShine
Orbit (Wrigley Company brand) wanted to make people feel more motivated, especially when things go a bit south. To boost confidence and wellbeing in those awkward moments, Orbit launched a #TimeToShine campaign focused on promoting positive attitudes, no matter the situation.

The context of this campaign let us create a true motivation booster in a form of Facebook Camera Effect. By simple gesture, which was raising one's eyebrows, user was getting a short inspirational and dedicated quote. We also wanted people to show off their shine so every smile caused a significant blink effect.

Simple solutions are sometimes the best. This is an example of an engaging campaign, which has a positive impact on both brand's image and fans' attitudes.
Do you have any other ideas for an extraordinary AR effect? Don't think too long & hit us up at contact@lensthat.com. We provide a concept and mockups in 48 hours, free of charge!