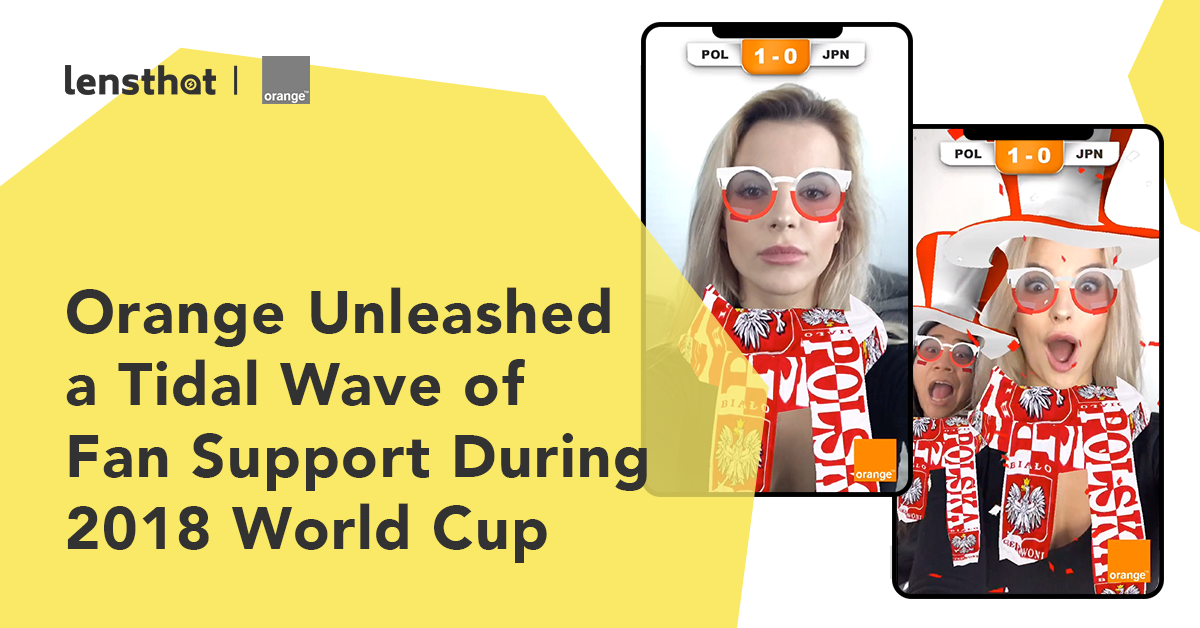 Orange Unleashed A Tidal Wave Of Fan Support During 2018 World Cup
No matter where you were, you could look like a real football freak and engage into cheering Poland on its road to the World Cup. Orange provided football fans with a great AR experience including multiple masks and live scores!
GO, Poland, GO!
In 2018, Orange provided special offers to consumers just in time for the World Cup 2018. No matter if you went to Russia, stayed at home in front of your TV, or even couldn't watch the match, you probably wanted to support your favourite team. That was an inspiration for us to prepare an engaging AR experience, allowing users to support the national team with their favorite mobile operator.

What do you need to show your support in the best way? A hat, a scarf, and some paintings on your face? We got it all covered with the Facebook Camera Effect! Additionally, there was a live score count for Poland's matches to add context to every capture and to enhance the supporting idea.

Fan support is a great idea for AR solutions. With so many ways we can augment reality, it's hard not to choose it as a natural way of extending communication for brands which want to engage their fans in any kind of activities, involving cheering and live reactions.
Do you have other ideas or would you like to check more of our super powers? Hit us up at contact@lensthat.com! We will provide you a free mockup in 48 hours. Let's root fot together 🙂