Nespresso Dolce Gusto Case Study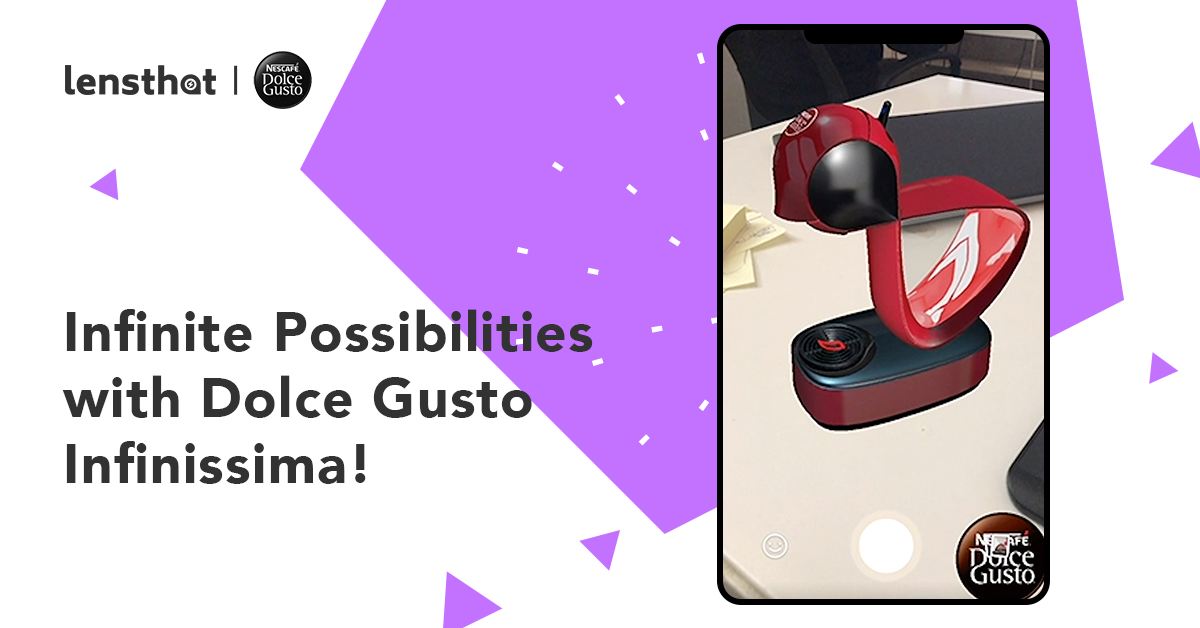 Infinite Possibilities With Dolce Gusto Infinissima!

Take a look on a 3D model of new Dolce Gusto Infinissima coffee machine and choose which one fits you the best!

Morning without a coffee?
No way! KRUPS (Nescafe brand) presents their new coffee machine – Dolce Gusto Infinissima – in an unusual way.

With Facebook Camera Effects and by using rear camera, user can see a 3D model of the new coffee maker and experience it live! We created an actual size Dolce Gusto Infinissima in three colors – red, white and black – which are switching by tapping the screen. This AR effect enables also placing the coffee machine on a flat surface what shows how it would look like in the kitchen.

Presenting new offer has never been so easy! The only thing needed is choosing AR innovative solutions which are the best way to drive your sales.
So remember – no matter which sector you work in, if you love innovations in digital marketing, hit us up: contact@lensthat.com! Free mockup will be in your mailbox in max 48 hours.