Nationale-Nederlanden Case Study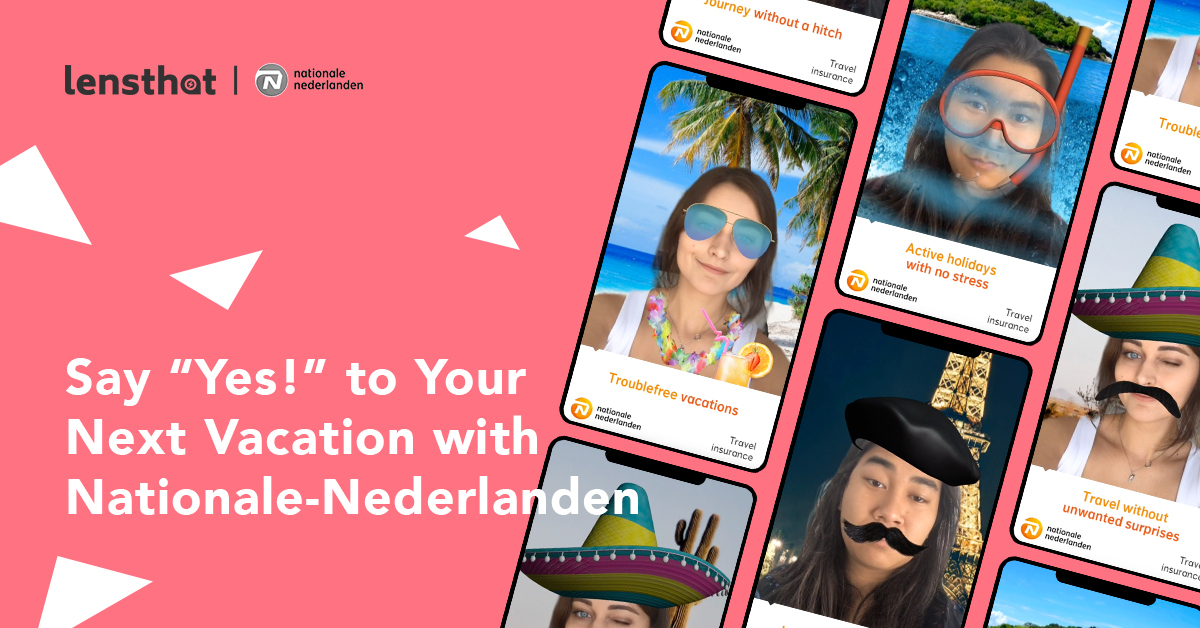 Say "Yes!" To Your Next Vacation With Nationale-Nederlanden
Every type of vacation has its pros and cons. Have you ever thought about insurance in terms of your next destination? With Nationale-Nederlanden's AR effect you will remember that safety comes first, no matter where you go!
Summer vibes
Just in for summer wave of vacation leaves, Nationale Nederlanden decided to launch a campaign on Messenger Chatbot with additional use of Facebook Camera Effect. The idea was that the chatbot would present the special offer for travellers and the AR experience will be in the center of a contest.

In order to take part in the contest, users had to use Nationale-Nederlanden's Facebook Camera Effect, take a selfie with a chosen look, send it to the chatbot and describe their ideal vacation. Where's the connection?

The AR experience was a 5 in 1 Facebook Camera Effect giving the opportunity to see oneself on a trip to one of Europe's capitals, into the mountains, at a tropical beach etc. Every variation provided different motto, face effects, and unique background. It was a solid work where everyone would feel like looking into their own dream vacay-themed mirror. It perfectly fit the contest, Nationale's offer and a full spectrum of occasions in which users could benefit from the insurance promoted through this campaign.
If you're looking for an effective way to engage your audience, a full-packed Chatbot + Camera Effect + Game combo is your path to go! Don't wait too long, the competition never sleeps. Hit us up at contact@lensthat.com and be first!