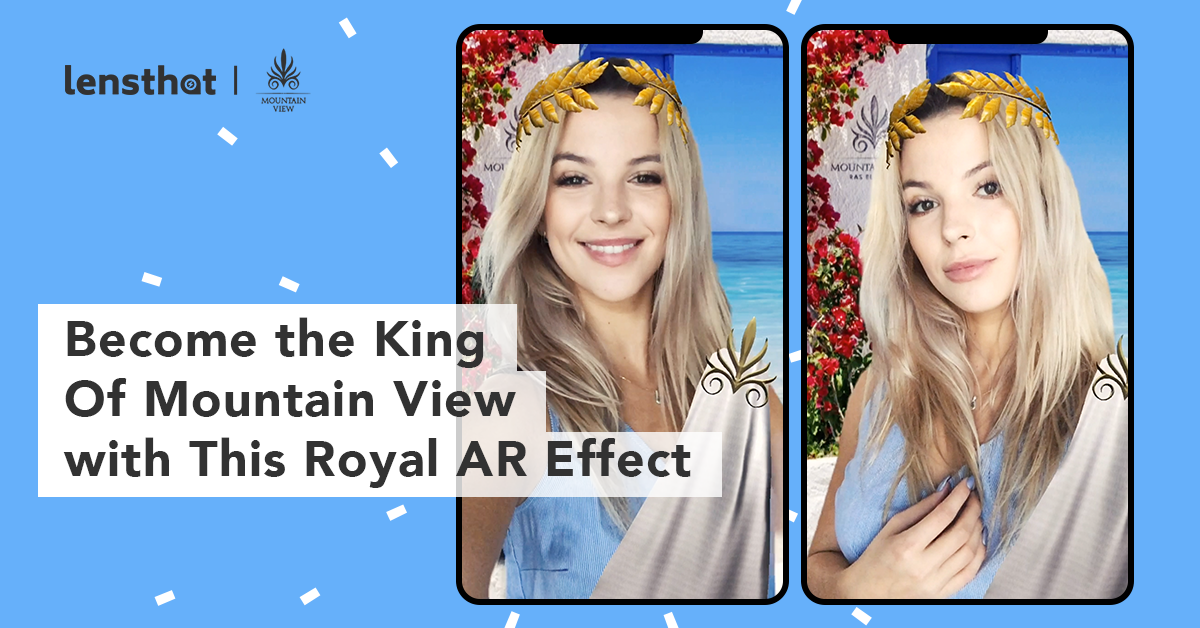 Become The King Of Mountain View With This Royal AR Effect
To engage it's clients, Mountain View launched a special AR effect to boost its brand visibility in Egypt. Wear the crown and become the king of your property!
Like a King
Mountain View is among Egypt's leading private property development companies. The company is known for their innovation and creativity. To boost the brand awareness and visibility, the company decided to use Facebook Camera Effect showing off their next great idea.

We had a pleasure to prepare an AR effect with a special background showing one of the very special sights the Mountain View's properties are known from. And just to make things more official and glamourous, you could wear a Greek crown brought to you by Mountain View Ras El Hikma!

As you can see, each and every kind of brand can benefit from AR solutions, especially since you can implement them on so many popular social media platforms.
So remember – no matter which sector you work in, if you love innovations in digital marketing, hit us up: contact@lensthat.com! Free mockup will be in your mailbox in max 48 hours.