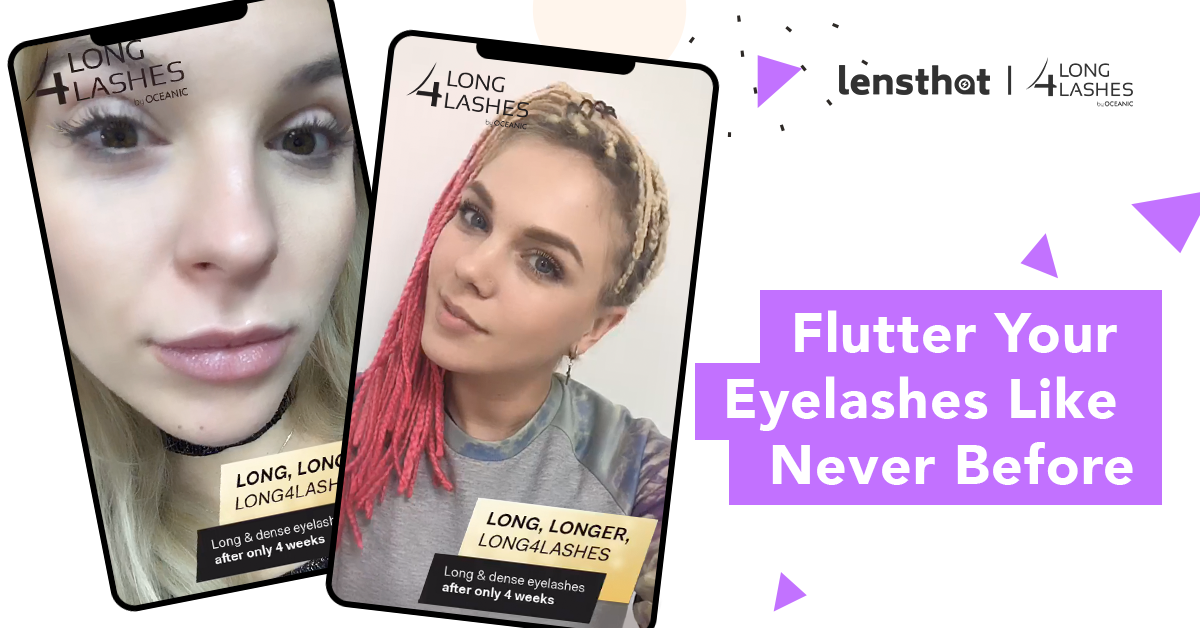 Flutter Your Eyelashes Like Never Before!
With Long4Lashes, we invented a special activation for lush lashes lovers. We prepared an unique Messenger Bot with a special Facebook Camera Effect to show users how they would look like after a three-week serum treatment.
It's your time to try!
Long4Lashes cosmetics, medications and medical devices are based on latest scientific methods and done in a manufactured way. How, in that case, a beauty company with a very specific products can make an engaging campaign for long eyelashes lovers? With AR and Messenger Bot, of course!

Our core activities were focused on preparing a complex Messenger chatbot where we could bring up not only a few beauty tips an information about products, but also an added value for potential future clients. We did it by proposing one and only AR effect which gave an opportunity to see the end result of the product on user's own lashes. Now it's time for you to try!
Remember – no matter which sector you work in, if you love innovations in digital marketing, hit us up: contact@lensthat.com! Free mockup will be in your mailbox in max 48 hours.