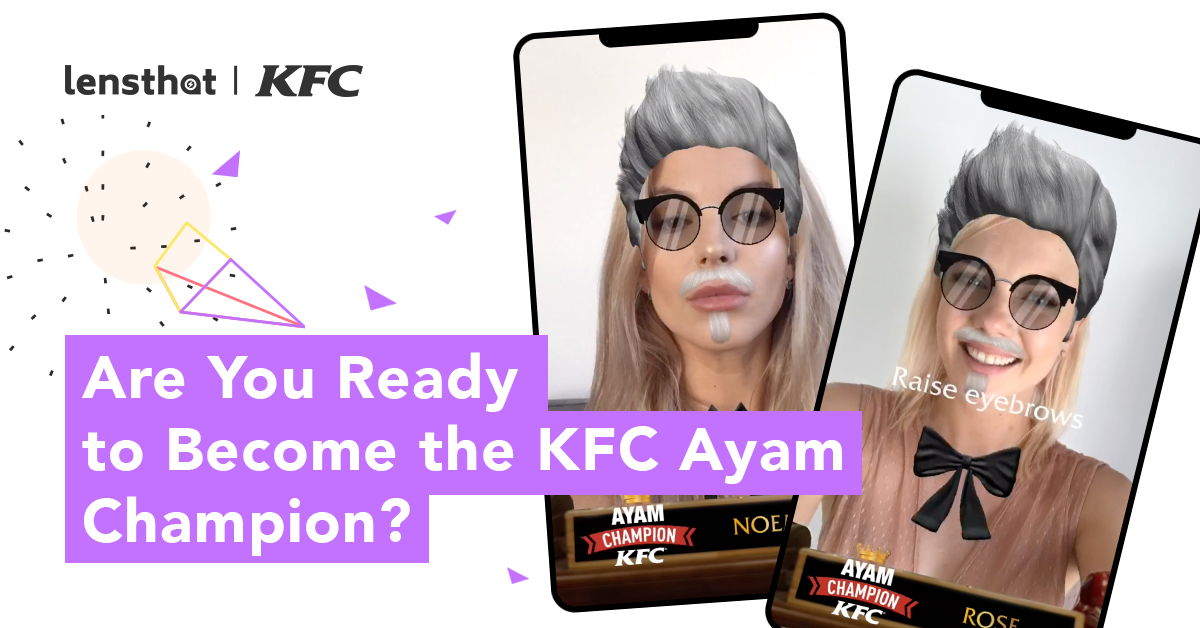 Ready To Become The KFC Ayam Champion?
The one and only chance to step into the shoes, or rather the apron of Harland David Sanders, the world-renowned KFC founder! This Facebook Camera Effect will also let you become the KFC Ayam Champion. Just transform into Colonel Sanders and create a legendary Instagram Story!
Celebrate National Fried Chicken Month like Ayam Champion!
To celebrate National Fried Chicken Month in a big way, we created the Ayam Champion effect for KFC Malaysia. Using this AR experience, everybody could become KFC's founder.

This Facebook Camera Effect let everyone customize the experience and make it their own. Type in your name using exclusively designed keyboard. Then rise your eyebrows to change your glasses and a bowtie, while taking those legendary selfies. Boom! You're just one step from competing to become the KFC Ayam Champion!

Upon sharing photos or videos on Instagram Stories, with @KFCmalaysia tag, all participants stood a chance to win KFC vouchers worth RM100 (around 25 USD) daily. Using AR is a great way to boost brand exposure, especially in the very beginning of the contest, since Insta Stories are the most shareable user-generated type of content existing!
Do you have any other ideas for an extraordinary AR effect? Don't think too long & hit us up at contact@lensthat.com. We provide a concept and mockups in 48 hours, free of charge!