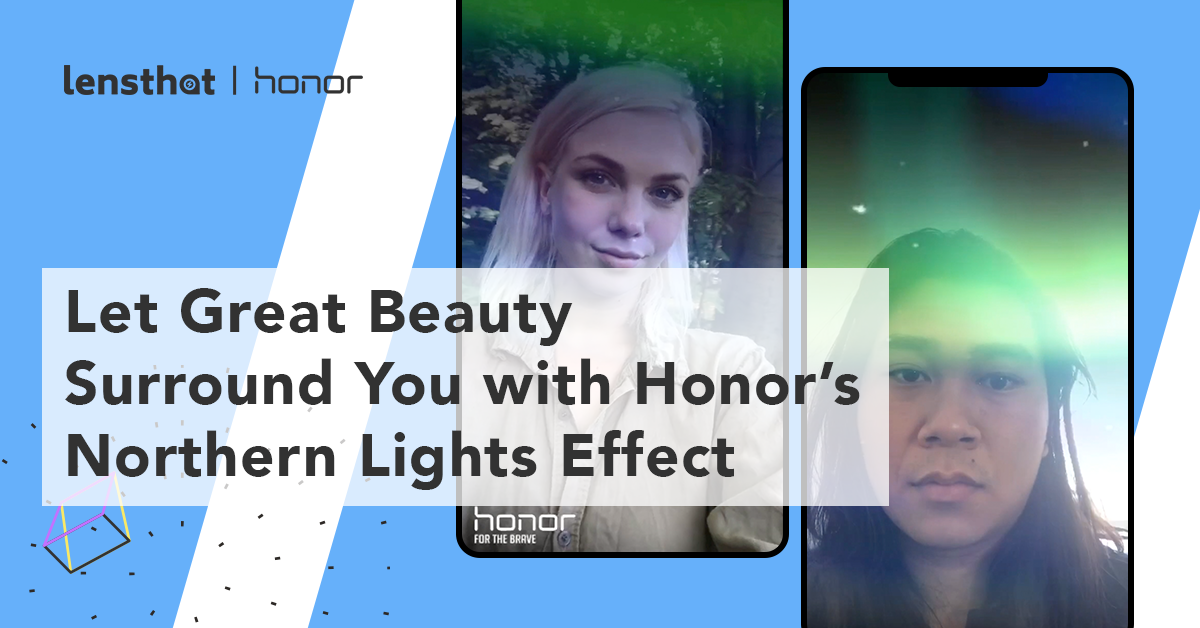 Surround Yourself With Great Beauty With Honor's Northern Lights Effect
An immersive Facebook Camera Effect with a reality-bending Northern Lights overlay. If you'd never seen this natural phenomenon, Honor got you covered on this and also offered much more with Messenger 5-day challenge with the Honor 10 smartphone as a prize.
Shine bright like a Honor
With a launch of its new Honor 10 smartphone, the brand wanted to get people into its own world. Our goal was to extend TV commercial's reality onto a special Facebook Camera Effect. But there's much more to this activation.

The thing is, not many people get to see the Northern Lights, even though probably almost everyone has it on their bucket list. With Honor's Facebook Camera Effect, each and every user could blend it into their own surroundings. It's an immersive experience that creates a special sphere around the user. Turning 360, you can see it all and become a part of the Honor's world.

This Facebook Camera Effect was also used as one of the challenges in Honor's Messenger chatbot. In order to pass the 5-day challenge, one had to see the Northern Lights and take a selfie with it as one of the tasks. That got the brand some good results in the end. Almost 70% of users, who entered the chatbot in the first place, finished the whole 5-day challenge! Obviously, a lot of people wanted not only to get to know more about the Honor 10, but also win one.
If you're looking for an effective way to engage your audience, a full-packed Chatbot + Camera Effect + Game combo is your path to go! Don't wait too long, the competition never sleeps. Hit us up at contact@lensthat.com and be first!