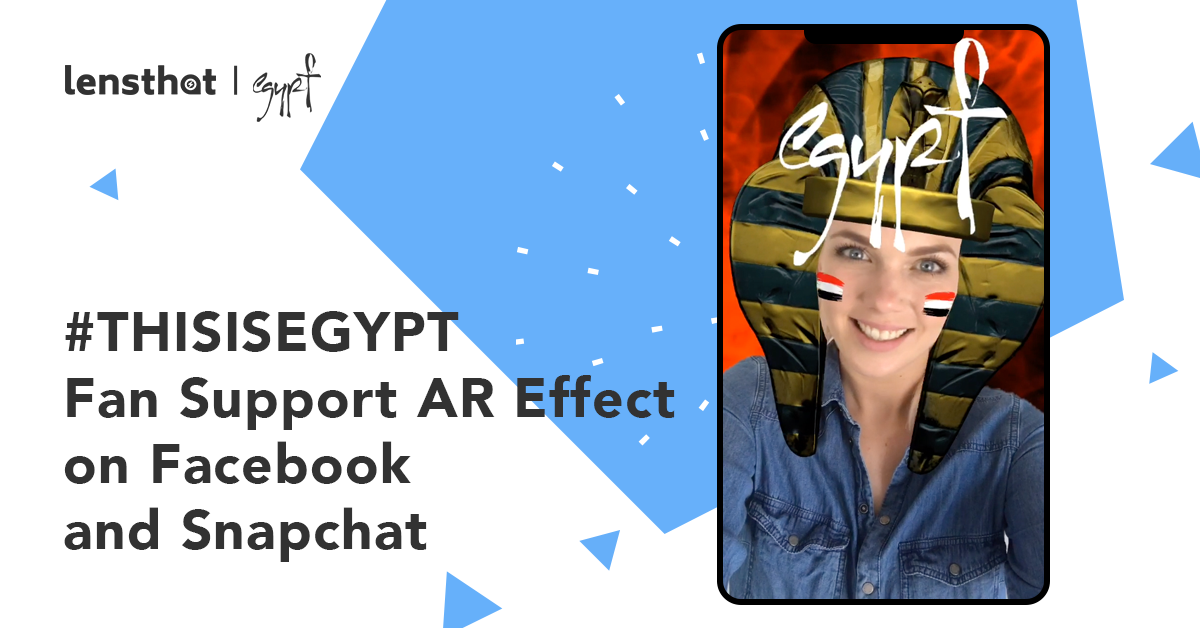 #THISISEGYPT Fan Support AR Effect On Facebook And Snapchat
When it comes to fan support with AR, there are things every nation has in common. But the Egypt's AR effect on Facebook and Snapchat is definitely unique.
Egypt has the best fans!
Egypt wanted to stand out from the crowd with its very own AR Camera Effect for both Facebook and Snapchat. Set goals were easy to define, yet tricky to attain with only one activation: to stand out from the crowd, be proud from Egypt's national team, fan support and tourism promotion.

The main feature of this AR effect was letting users to put Nemes on their heads. It is a Faraon's special headgear and one of the most significant symbols associated with Egypt. And there was still space for a more contemporary element like face painting. It helped transform everyone into a die-hard national team fan.

While using Facebook's Spark AR Studio, we were also able to subtract the background and use it for our purpose with a special visual effect shown behind user's head. Thanks to this solution, we not only put significant objects onto users' heads but also created a scenery for the whole creation.
So remember – no matter which sector you work in, if you love innovations in digital marketing, hit us up: contact@lensthat.com! Free mockup will be in your mailbox in max 48 hours.