Discovery Channel | Przystanek Bieszczady Case Study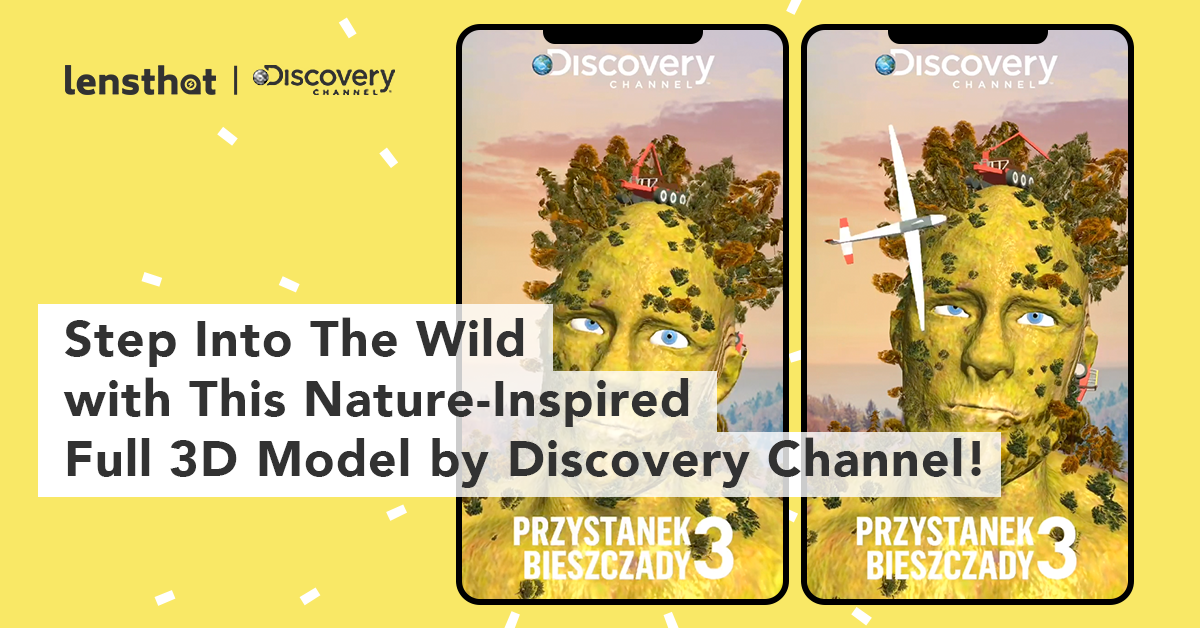 Step Into The Wild With This Nature-Inspired Full 3D Model by Discovery Channel!
Bieszczady Mountains; non-urbanized areas that have always attracted freedom seekers, adventurers and loners. Get that pure free-spirit feeling by becoming a nature yourself with the Camera Effect designed for Discovery Channel and stay tuned for the show news with the Messenger Bot!
Where are Bieszczady?
Przystanek Bieszczady is a very popular Discovery Channel Polska series about one of the wildest areas of Poland: Bieszczady Mountains. With the start of the third season, the producer, in the cooperation with Starcom and Lens That, decided to use Facebook Camera Effects to promote the documentary, becoming the first Polish show to take this step.


This effect, inspired by show's brand mark – a Treant – is probably the first one ever made in Spark AR, which is not a simple face filter, but an animated, full 3D model. It reacts to facial expressions and the movement of your head and eyes, while opening your mouth triggers the movement of other objects, appearing on and around your face.

While sharing the effect on their fan page, Discovery Channel wrote: "You can become anyone… so let's become Bieszczady! Turn the camera on to turn into the Treant". The power of this effect lies in the way it directly refers to the show's brand mark and the purpose, which it has had for the fans: without having to travel across the whole country, the viewers are being given an opportunity to find themselves inside the natural, non-urbanized environment of Bieszczady Mountains, even if only for an hour a week. And now, thanks to the Facebook AR technology, they can turn themselves into the Treant, the symbol of Przystanek Bieszczady and then share their face expression with friends via Facebook and Facebook Messenger, giving other fans and soon-to-be fans a notice that the new season has arrived.

The Camera Effect was a part of the bigger project – it was accessed via the Messenger Chatbot filled with challenges, additional info on show's characters and notifications when the new episode was about to air. Our still ongoing cooperation with other Discovery shows, like American Chopper, is the best proof that both a Chatbot and an AR Effect were a great success.
If you're looking for an effective way to engage your audience, a full-packed Chatbot + Camera Effect + Game combo is your path to go! Don't wait too long, the competition never sleeps. Hit us up at contact@lensthat.com and be first!