Discovery Channel | American Chopper Case Study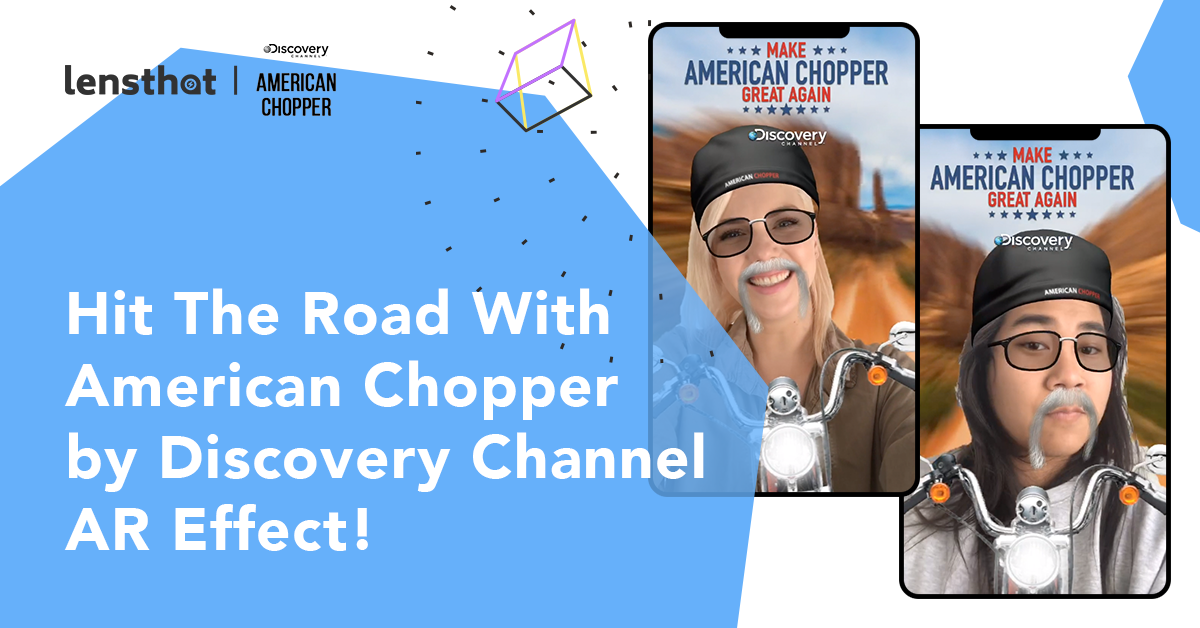 Hit The Road With American Chopper By Discovery Channel!
Do you know what a chopper is? Or have you ever dreamed about riding one? Take a stroll through American highway with that special mustache and bandana on your face.
American Dream
The second season of American Chopper had drove in on Discovery Channel after six long years. That was an opportunity not only to admire the beauty of those mechanic beasts are but also to step into the shoes of the show's star – Paul Teutul Senior.

With our Facebook Camera Effect you could get the true feeling of American Chopper. Wear the stylish bandana, grow an impressive silver mustache, hop on the chopper, and just say the word. Once you opened your mouth, the engine started and everything got blurry while you were riding through California. Because we not only influenced one's face but also created a dedicated background so no need to use the green screen anymore!

The American Chopper Facebook Camera Effect was also a part of a Messenger chatbot activation, which delivered a programme timeline, a quiz reminding the fans about some details from previous seasons and allowed viewers to stay in touch with the new episodes via push notifications sent out just before the screening.

With this type of AR effect every movie or TV series brand can enhance their experience for its fanbase. In 2018, everyone wanted to be part of the action.
If you're looking for an effective way to engage your audience, a full-packed Chatbot + Camera Effect + Game combo is your path to go! Don't wait too long, the competition never sleeps. Hit us up at contact@lensthat.com and be first!