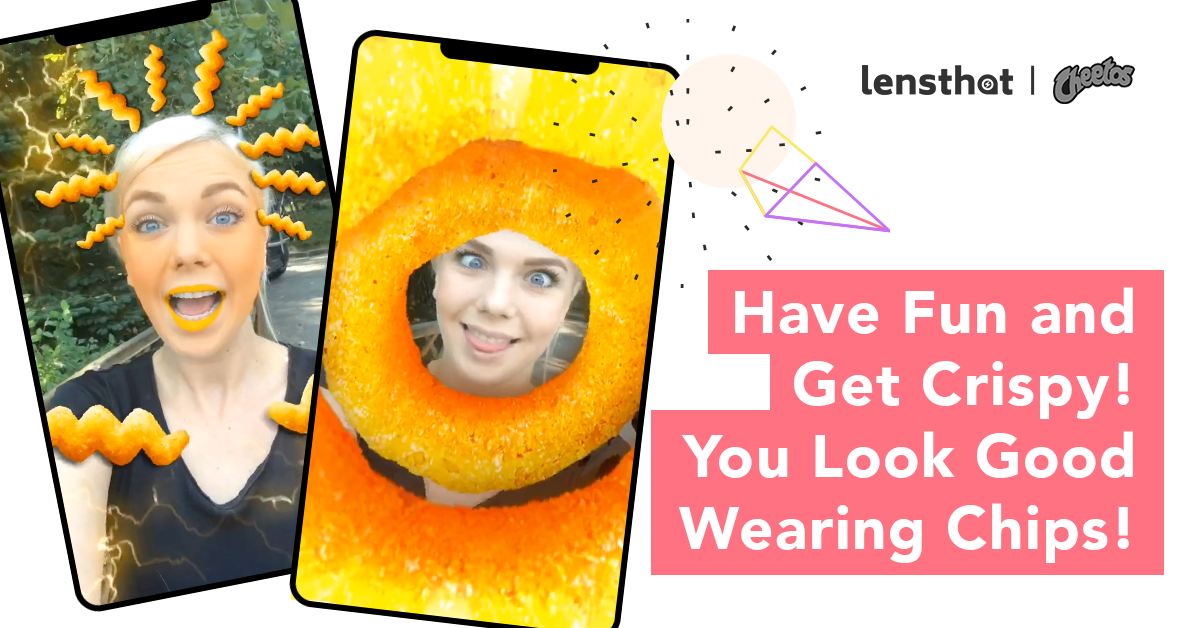 Have Fun And Get Crispy With Cheetos AR Effect
Catch up with the latest fashion trends set by Chester using the Cheetos AR effect. It's surprising how good you look wearing chips!
Say 'Cheeeeese'!
In 2018, Cheetos' brand hero Chester went in full-fashion mode. To enhance a half year-long communication, the brand decided to launch an AR experience letting everyone fit the latest trends in the crisps industry.

With Cheetos AR effect we've prepared for both Facebook and Snapchat, everyone could choose one of the seven chips-inspired modes of expression. Using face enhancements and headgears, every user could create an unique look with Chester's endorsement.

As times change, now every kid can not only be a fan of Chester, but also look like him, being a part of the favorite curly and chips-shaped world!
Do you have other ideas or would you like to check more of our super powers? Hit us up at contact@lensthat.com! We will provide you a free mockup in 48 hours. Let's have fun together 🙂