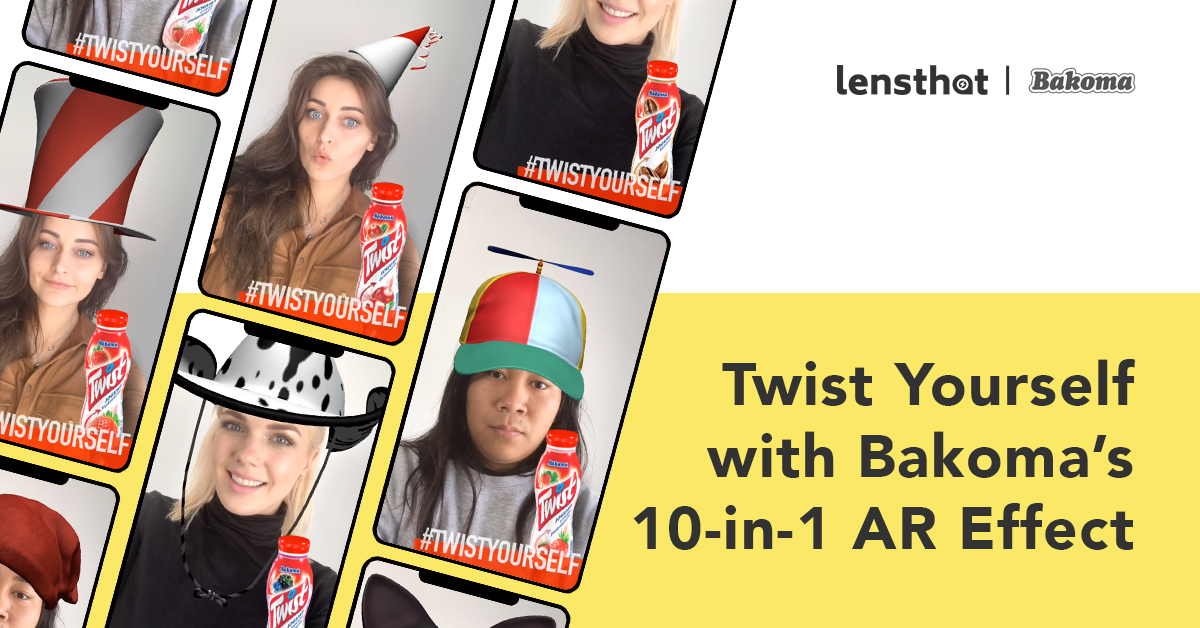 Twist Yourself With Bakoma's 10-in-1 AR Effect
Twist yourself with one of ten headgears and see which taste of Bakoma yoghurts fits you best. Share your AR experience with your BFF to see if you match!
#TwistYourself
Bakoma launched its summer campaign encouraging everyone to #TWISTYOURSELF by changing something in your day-to-day routine during summer vacation. But don't mess with it too much! You still have to be your awesome self!

Our goal was to extend this campaign with a Facebook Camera Effect. We thought the headgear is something that tells a lot about people who wear it. There is a difference between wearing an academic cap and colorful cap with spinning propeller. We took things a bit further and prepared a series of 10 headgears available in one AR experience.

By opening mouth or tapping the screen, user changes his or her headgear and the taste of Bakoma's yoghurt visible in the right corner of the screen. Because the objects were 3D models, people could truly have fun with them!
Do you have any other ideas for an extraordinary AR effect? Don't think too long & hit us up at contact@lensthat.com. We provide a concept and mockups in 48 hours, free of charge!