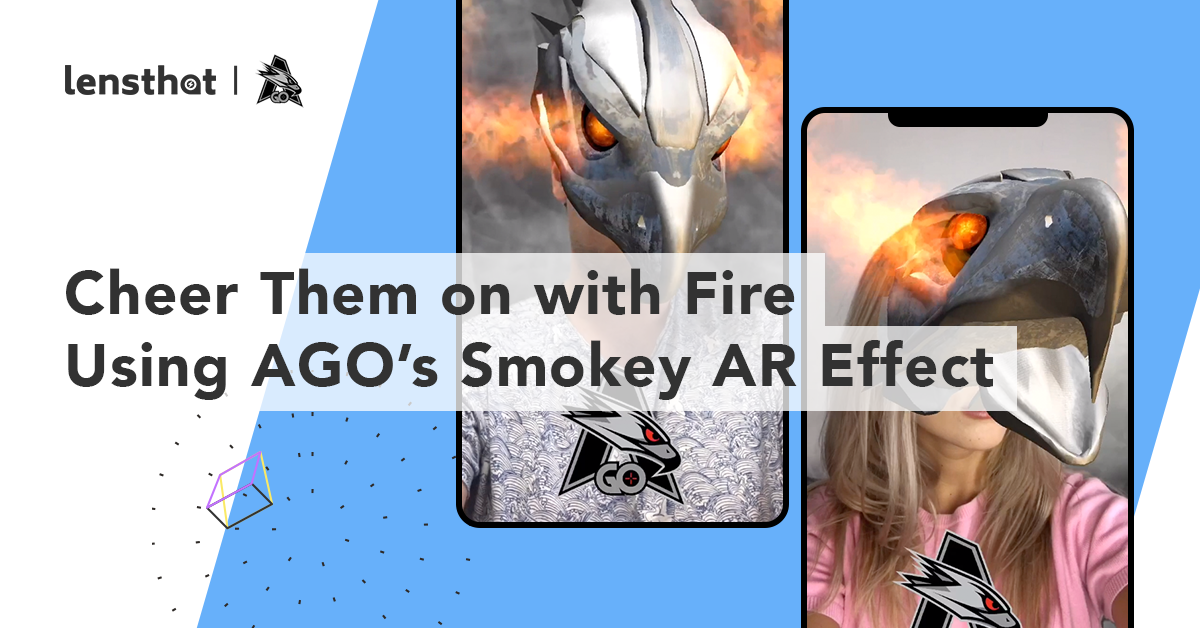 Cheer Them On With Fire Using Ago's Smokey AR Effect
Wear the signature eagle mask and cheer AGO on with fire and smoke as they make their way to the top!
Go, AGO, go!
Cheering an esport team is a very engaging activity and with a lot of digital natives among their fanbase it was an obvious step forward to give them an innovative tool to show fan support. Meet one of the most amazing transformational AR effects on Facebook Camera Effects platform!

We translated team's flat logo into a full 3D eagle mask with energetic red eyes showing off the team's competitive spirit. The users not only got the chance to become one of the supporting eagles. Things get spicey after opening one's mouth – the fire burns and black smoke appears in the background. This is the way to show support for one of the top teams in esports.

AGO Esports is on the hype and with such tool the organization got ready to boost its brand awareness using Facebook Camera Effects platform. Our AR experience was useful for both fan support and getting to know the brand.
Do you have other ideas or would you like to check more of our super powers? Hit us up at contact@lensthat.com! We will provide you a free mockup in 48 hours. Let's root for together 🙂