Avocados From Mexico Case Study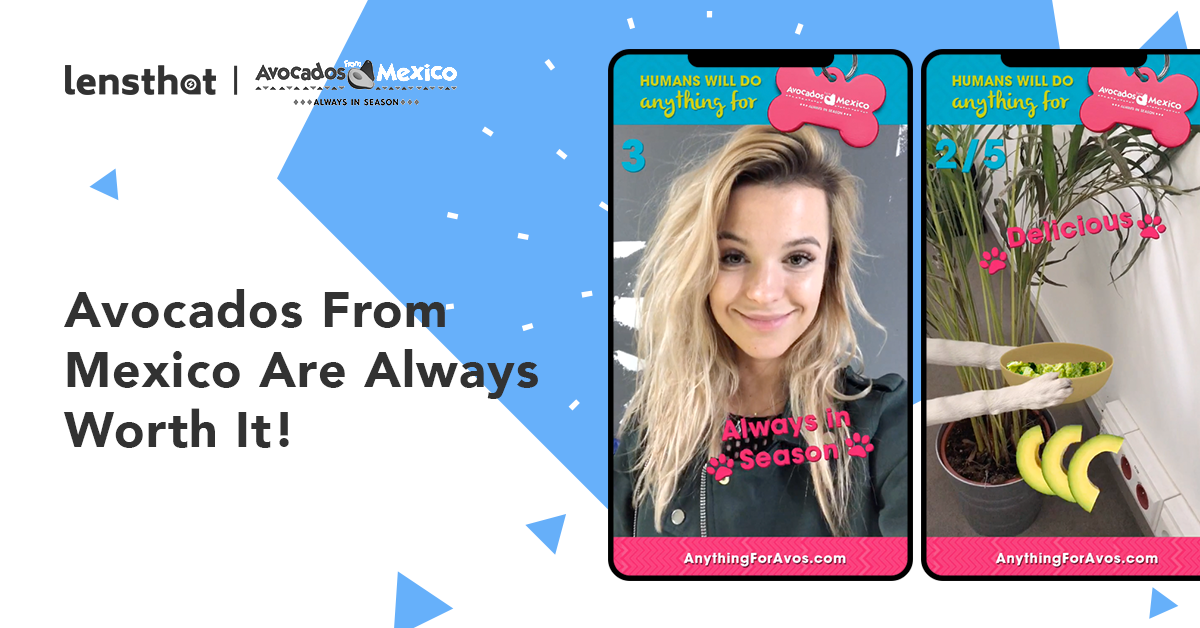 ¡Hola! Do You Want Some Avos?

On the Super Bowl occasion, Avocados from Mexico presented an unusual campaign in which human's best friends – dogs – were guides around the healthy world filled with those incredible fruits. By creating an adorable Facebook Camera Effect with AR game, the brand wanted to reach younger audience and engage users in an extraordinary way.
Humans Do Anything for Them, Don't You?
Avocados from Mexico is an American company from Texas which represents organizations responsible for avocados' import since 1997. Their multi-pronged approach focuses on engaging audiences in each possible business segment – from customized strategies to fulfilling unique needs.

But how to make avocados attractive in a widespread campaign?
By inviting awesome doggies to become ambassadors, just before the Big Game! And here we enter with our Facebook Camera Effect!

We came up with AR mini game on both cameras. To begin the game on front camera, the user had to just open month to start dropping avos by puppies paws. The goal was to catch as many avocados as possible without any possibility of losing. The effect on rear camera was a bit different. The user had to swipe up to toss five avos into the bowl.

Try avo treats by yourself! 😉

Do you have any other ideas for an extraordinary AR effect? Don't think too long & hit us up at contact@lensthat.com. We provide a concept and mockups in 48 hours, free of charge!