Warner Music Group – The Doors Case Study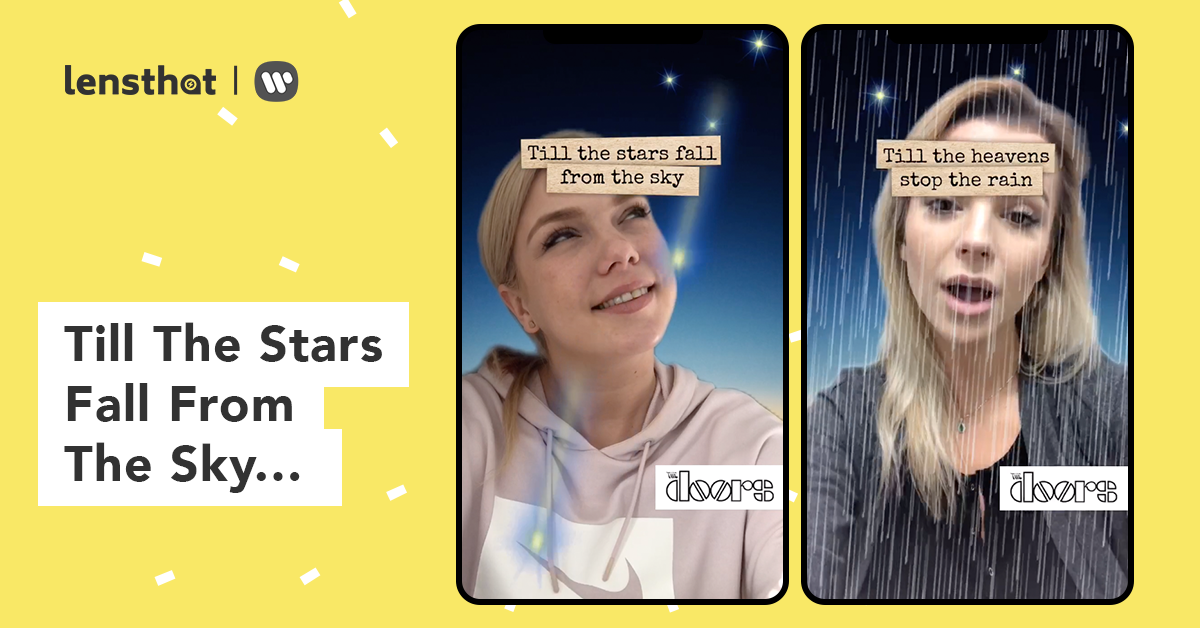 Till The Stars Fall From The Sky…
Who doesn't know the iconic The Doors? And who doesn't want to sing with them one of the hit – 'Touch Me'? Now you can do it with an inspiring Facebook Camera Effect! Give it a try!
Is It A Potential In Music Industry For AR Solutions?
Hell yeah! The social media channels are a perfect match for the music industry. Dozens of artists promote themselves there, but it is also a great opportunity for brands.

Warner Music decided to remind fans of the icon band The Doors by coming up with a very special Facebook Camera Effect. It works on front camera, but on the background user listens to the 'Touch Me' hit. On the screen there are shown song's lyrics, but not only! The user participates in an effect by blinking eye to activate pouring rain, raising hand to stop raining and smiling to activate shooting stars. Those simple activities engage users more and help to keep them for much longer.
'Touch Me' chorus lyrics:

I'm gonna love you
Till the heavens stop the rain
I'm gonna love you
Till the stars fall from the sky
for you and I