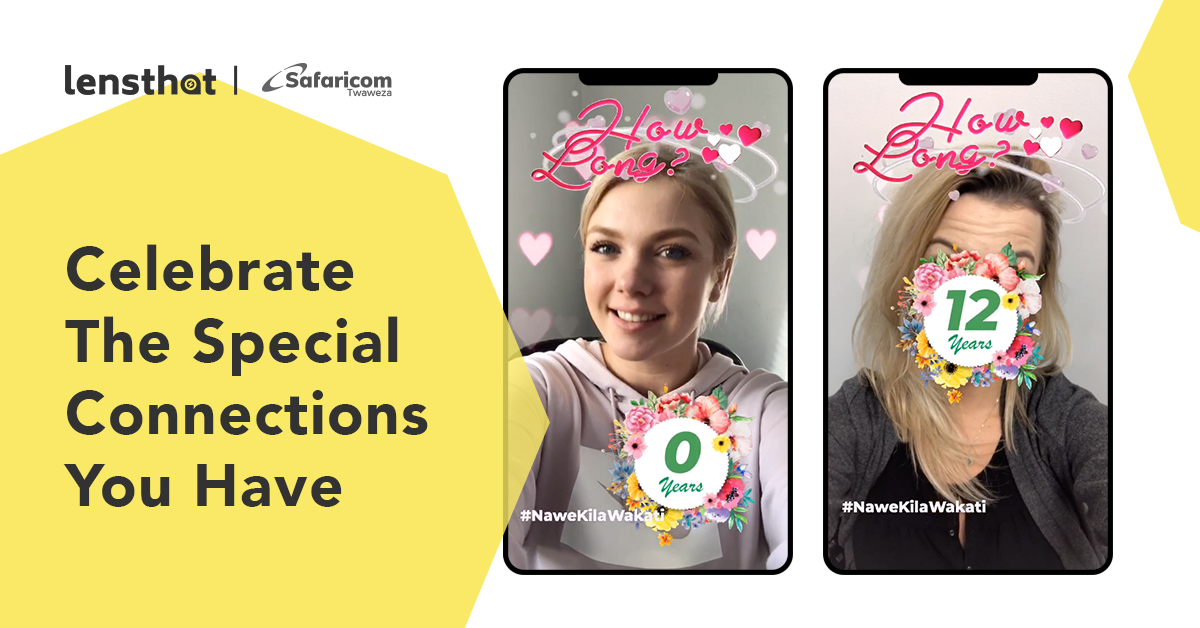 Celebrate The Special Connections You Have
<3
This Valentine's season let the love in the air spread to your loved ones. With a Safaricom's Facebook Camera Effect you can share the number of years in relationships with your friends or loved ones. Give it a try!
How Long Last Your Relationship?
It is not easy to provide a marketing campaign for telecom companies. The potential of crisis is higher than in comparison to other branches.

So how effectively can we build a positive image?

By coming up with a positive message.

And Valentine's Day is a perfect time to share love with everybody who is close to our heart. So it was also a perfect timing for Safaricom to introduce their new product – Facebook Camera Effect which would celebrate the length of relationships. The AR effect is quite simple – the user just needs to tap and hold the screen to start the timer counting the years. Moreover, the background is enriched with additional attributes which is a coronet of flowers or hearts. Sometimes the simpler, the better. Especially, when you want to show your loved ones that you care about them.

It turns out that, no matter what business you lead, you can reach an effective campaign which builds a positive image of your company. It is worth trying 😉
Do you have any other ideas for an extraordinary AR effect? Don't think too long & hit us up at contact@lensthat.com. We provide a concept and mockups in 48 hours, free of charge!