Warner Music Group – Lukas Graham Case Study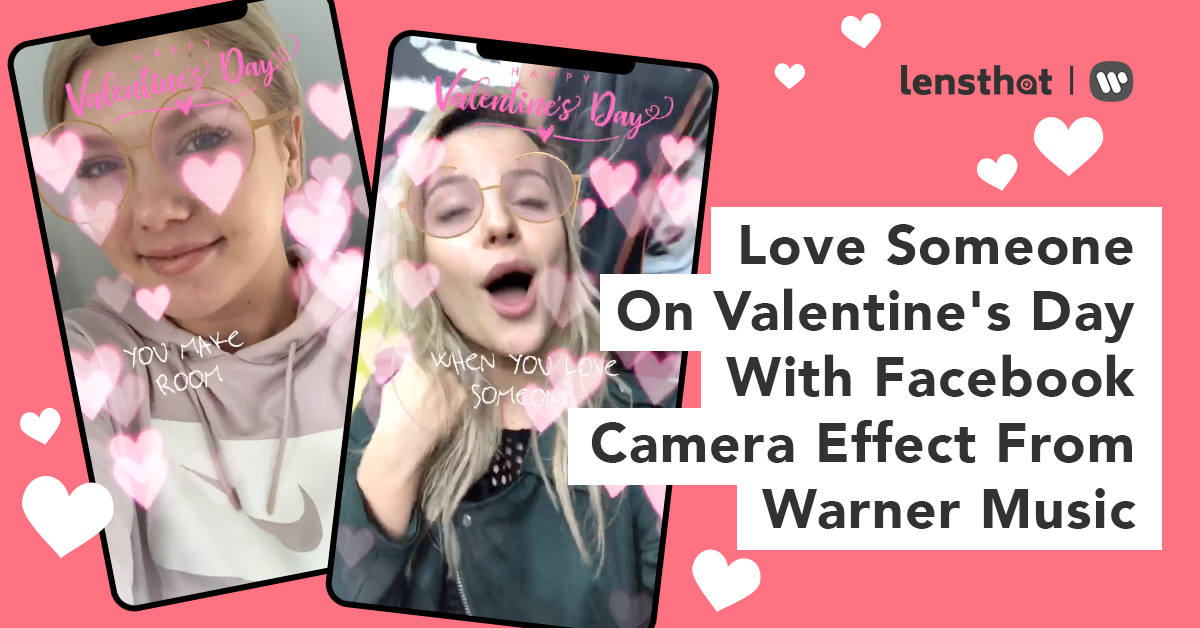 What Do You Do When You Love Someone?
Valentine's Day is a very hot time in a marketing calendar. Brands are competing each other weeks before this lovely day. And what was the Warner Music idea?

Just 'Love Someone' with the use of Facebook Camera Effect!

This full of love Lukas Graham's song is perfect for showing your feelings, especially during this very special day to your loved one.
Open Up Your Heart
Nowadays, we have so many possibilities to express feelings and emotions. We don't even need to do it personally when we have social media. Simple kiss, a selfie can make a day!
That's why Warner Music decided to use a well-known hit song 'Love Someone' by Lukas Graham in a Facebook Camera Effect on Valentine's Day.

The AR effect is quite simple. On the front camera screen, you can see chorus lyrics which change simultaneously with song played in the background. Moreover, you wear super cool glasses and hearts fly around you everywhere. Isn't it a perfect frame for sharing love? <3
And now, you can sing:

cause when you love someone
you open up your heart
when you love someone
you make room
if you love someone
and you're not afraid to lose'em
you'll probably never love someone like I do