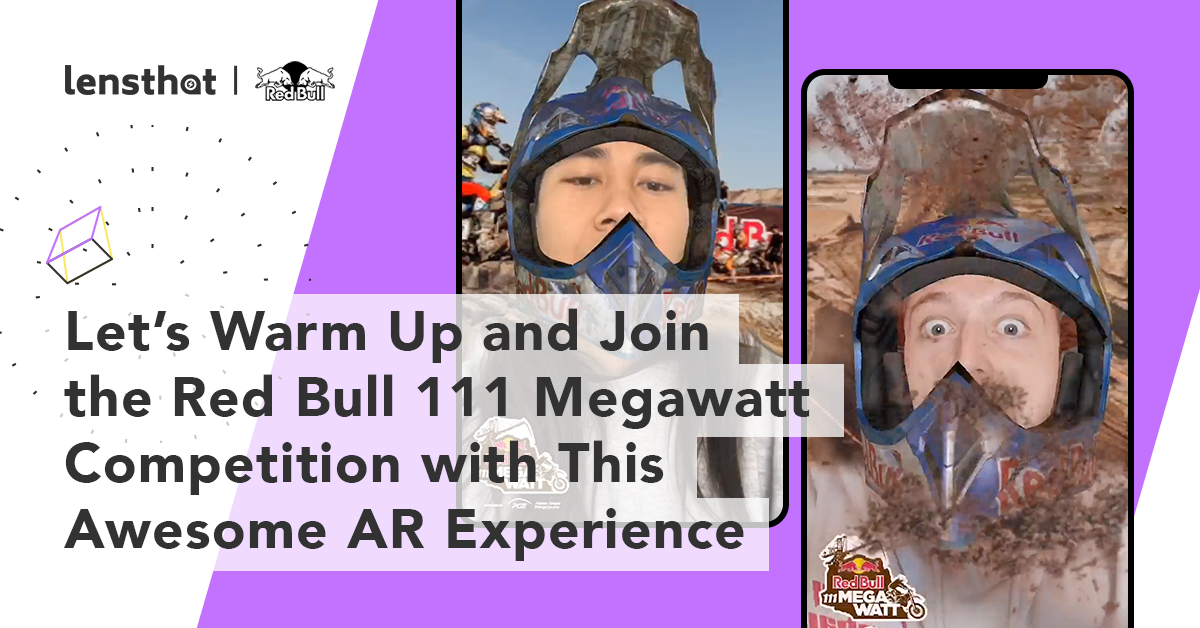 Let's Warm Up And Join The Red Bull 111 Megawatt Competition With This Awesome AR Experience

Get ready for a motorbike enduro competition in a safe space of your Facebook Camera using special Red Bull AR experience.
Nice thing, huh?
Red Bull is helding a two day Red Bull 111 Megawatt event for motorbike freaks in PGE Mine. And like with everything the brand does, this time they wanted to give fans something creative and exciting in order to show one's interest in the event.

We created an interactive AR effect on Facebook's Spark AR platform. Using it, everyone could wear a special helmet motorbike riders are known from. With a moving background there's a possibility to get a truly unique selfie. Also, silence was a virtue because opening mouth caused the screen to get covered with dirt – just as if you were riding a bike. This way we created an immersive AR experience for those who love the adrenaline boost and dirty motorbike tracks!
Do you have any other ideas for an extraordinary AR effect? Don't think too long & hit us up at contact@lensthat.com. We provide a concept and mockups in 48 hours, free of charge!