PlayStation – God of War Case Study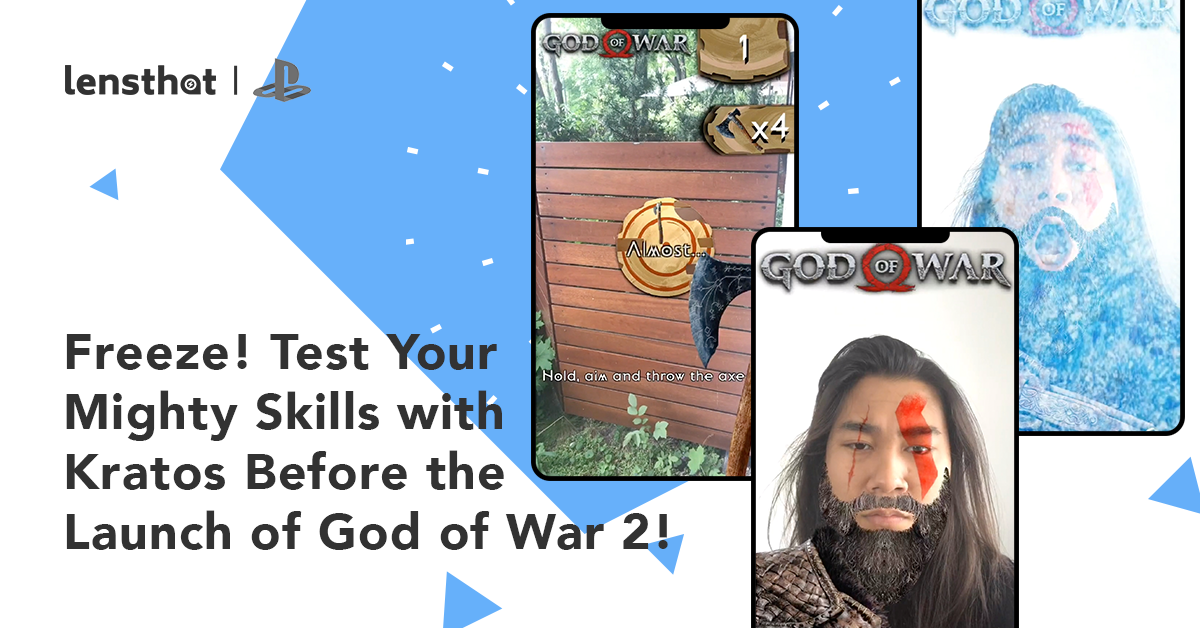 Freeze! Test Your Mighty Skills With Kratos Before The Launch Of God Of War 2!
Can you handle the burden of being the son of a goddess? Or can you pass the accuracy test with a sharpened axe? Use this AR effect to see how it feels to be Kratos.
How has it started?
The new God of War installment was a highly anticipated video game. For years, fans could take control over Kratos to make him rage and rampage. This time, things went different. Everyone could become Kratos and get a little sneak peak into his world before the premiere.

Become a Kratos!
With PlayStation's Facebook Camera Effect, everybody got the opportunity to become God of War's main character. The front camera turned the user into Kratos with his long beard, scarred face, and freezing breath. But that's not all! The best-looking Kratos could win a prize in a contest organized by PlayStation with simple rules.
God of PlayStation
All users had to do was to enter the God Mode with AR, take a great selfie, and post it on Instagram with #GodOfPlayStation hashtag and explanation why were they worthy of the title.

The rear camera hid an AR minigame. The goal was to get as many points as possible by throwing an axe in the shield. It was a tough challenge for a mortal but very engaging for everyone.

We made sure that the main features of the game were presented through this Facebook Camera Effect. It gave the fanbase a glimpse of what's to come in the new God of War game.
Do you have any other ideas for an extraordinary AR effect? Don't think too long & hit us up at contact@lensthat.com. We provide a concept and mockups in 48 hours, free of charge!