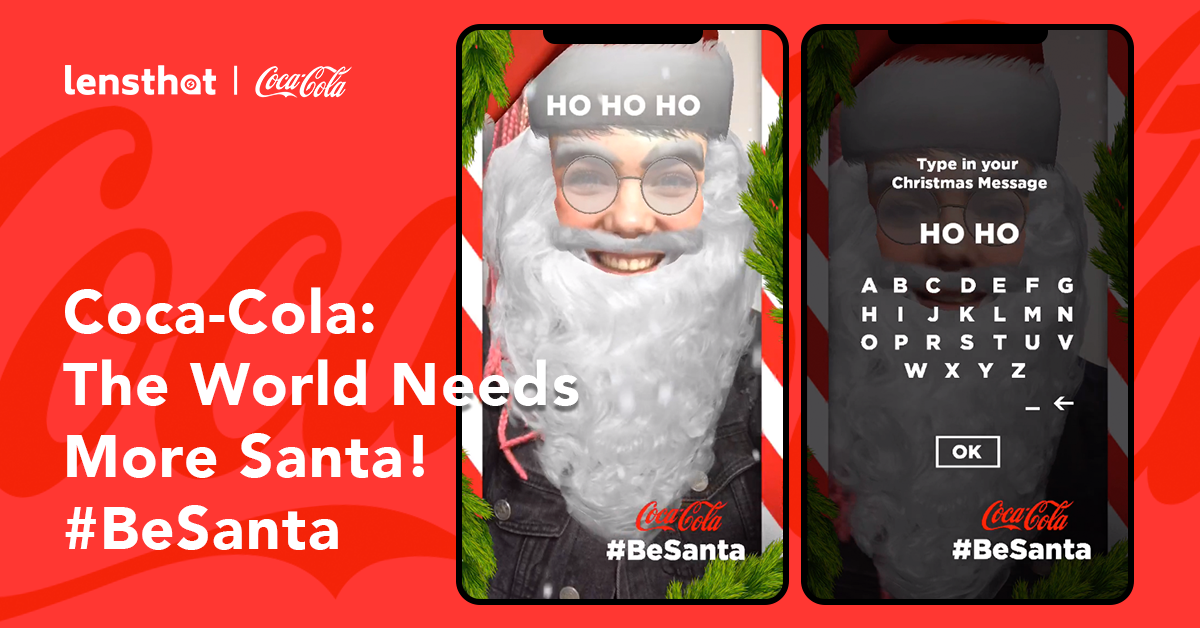 The World Needs More Santa!
Is Christmas only about gifts, tinsel and red-nosed reindeers? Not for Coca-Cola! The company invite all people to spread a #BeSanta message. We were happy to give our hand to Coca-Cola and became the part of this charming campaign. The Christmas AR effect we proposed was all about this special holiday time.
#BeSanta
The main reason of #BeSanta campaign was to encourage people to take action on easy-to-do, everyday missions that inspire people to share happiness and kindness with others. Coca-Cola in Kenia decided to make a contribution to campaign and chose to create a Facebook Camera Effect.

It consist of the part in which the user can type his/her Christmas Message. After that, the user can become a Santa Claus, with a long white beard, wearing his hat and costume. What's more, the snow starts falling when Santa Claus opens his mouth.

The world needs more Santa. Be one of them!

#BeSanta
Do you have any other ideas for an extraordinary AR effect? Don't think too long & hit us up at contact@lensthat.com. We provide a concept and mockups in 48 hours, free of charge!