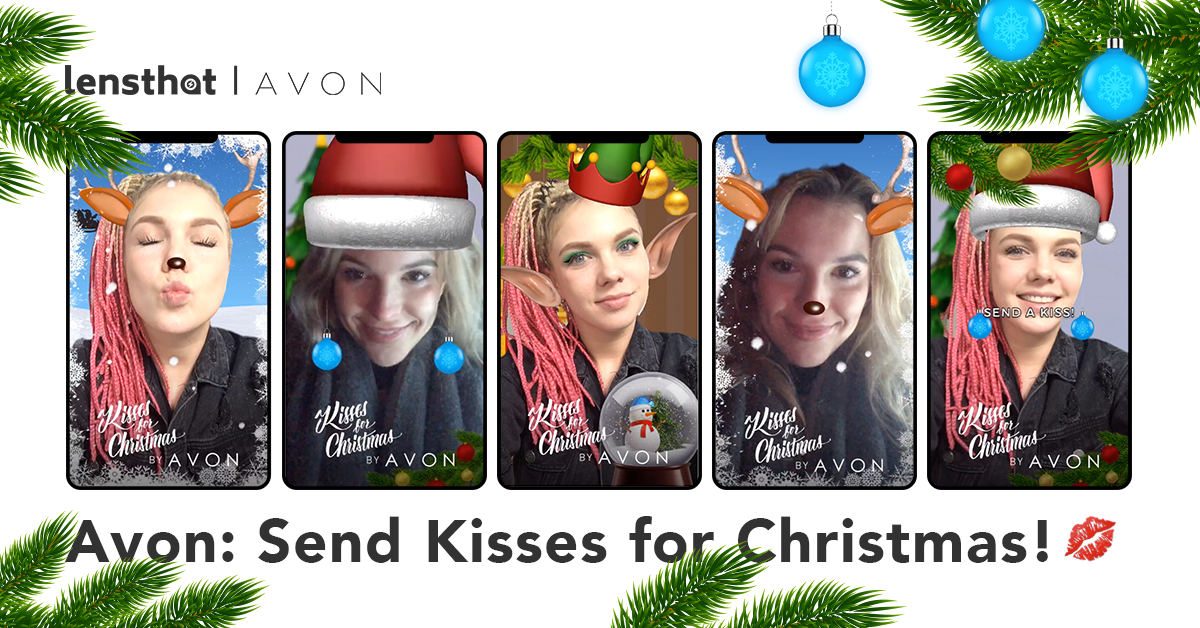 Send Kisses For Christmas To Your Loved Ones!
Ho,ho,ho! In the spirit of Christmas, Avon decided to launch a very special Facebook Camera Effect with main Christmas heroes attributes – elf ears, Santa hat and a cute reindeer horns. The only thing you needed to do is to share love by sending kisses to every person you want to wish Merry Christmas.
Let's celebrate together!
Avon is an international beauty company with an over 130 year's history. Its mission is to be the most favourite cosmetic brand among its clients. To achieve this goal, Avon decided to cooperate with us & Snapstars (influencer's marketing agency) and prepare a very special Christmas AR effect.

What is the most important during Christmas?
Love, of course!

That's why we wanted to create cheerful and positive Facebook Camera Effect, in which everybody could turn into one out of three Christmas characters and, by opening mouth, send heart kisses to share a positive message with every friend.

What's more, the client decided to making use of influencer's marketing promotion. The brief was simple. Chosen Instagrammers had to publish their content while they were using AR effect. They also shared a direct link to the effect what brought more engagement from wide audience.

Christmas Avon AR effect shows that augmented reality can be also an excellent way to celebrate an occasional events with very engaging message.
Remember – no matter which sector you work in, if you love innovations in digital marketing, hit us up: contact@lensthat.com! Free mockup will be in your mailbox in max 48 hours.